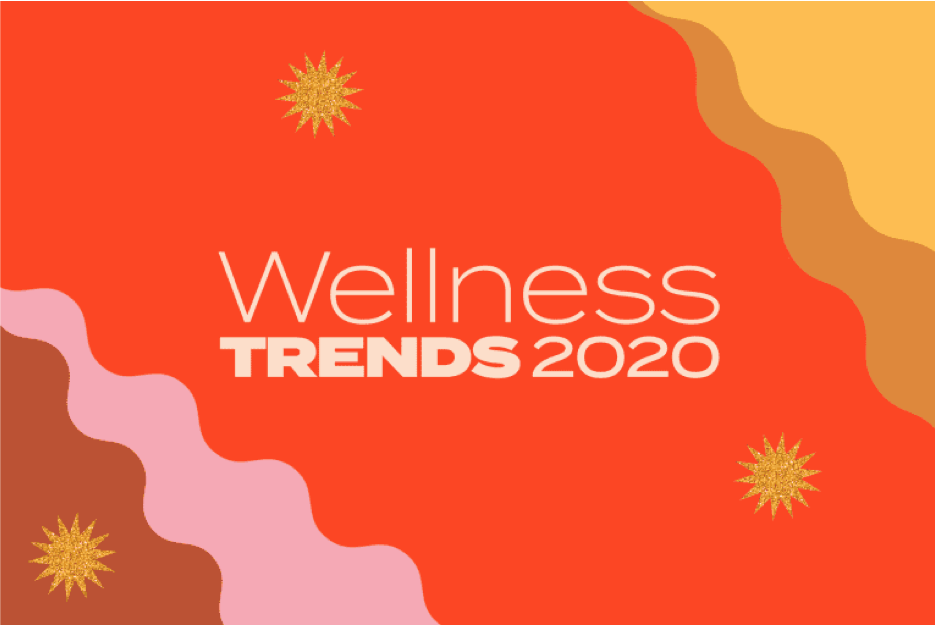 Introduction
As 2020 commences, the inevitable buzz surrounding new diet, health and wellness trends has already begun. Navigating these trends can be extremely difficult even for the most discerning consumer, let alone a busy NBA coaching staff, team or player. The nutrition industry, in particular, is one that has trends coming and going constantly, some rooted in scientific research, and others that may not be.
This quarterly Health Bulletin focuses on the wellness trends heading into 2020, with a spotlight on plant-based meat, which has made its way into the NBA world. As plant-based meat options become more prevalent throughout the country at restaurants, supermarkets and fast food chains, it is important for coaching staffs, teams and players to be well informed and well educated about the advantages and disadvantages of incorporating plant-based meat alternatives into their diets.
The 2020 Wellness Trends
Plant-Based Meat Alternatives
Have you noticed the ads in your arena in big lights showcasing trendy plant-based meat alternatives rather than sports drinks or sodas? Plant-based meats have traveled their way to the NBA and looks like they are a slam dunk! In November 2019, Beyond Meat became the official plant-based meat of the Los Angeles Lakers. Several high-profile NBA players have invested in the plant-based movement (Beyond Meat). Burgers, taco meat, hot dogs, sausage, fish, (yes, fish), made out of plants, not animals. But are they really better for you?
Many athletes and consumers living a plant-based lifestyle often report feeling leaner, cleaner and more focused. They also believe it decreases inflammation leading to quicker recovery times. However, a plant-based diet takes careful crafting, nutritional guidance, planning time, and a discerning eye. It is very easy to rely on unhealthy vegan convenience foods, especially on the road, unless you are well informed and well educated about the different options.
Two companies, Beyond Meat and Impossible Foods, are leading the way in the market with their "bleeding" patties. These companies are creating meat alternatives with more fruits, vegetables, nuts, seeds and other plant-based sources, while moving away from soy, sodium and other unnecessary ingredients. Tempeh, pea protein, pumpkin protein and hemp are just a few of the ingredients that food companies are experimenting with to go "beyond the burger." Additionally, fish and chicken plant-based alternatives will be on the rise this year, popping up on more menus across the country in homes, restaurants, and of course, in NBA settings. Companies are innovating to create not only pseudo meat products, but also seafood products that can compare nutritionally to fish. Many of these "fish" products include omega-3's and the fatty acids your body needs. Spices, vegetables and oils are being infused to make your plant-based fish actually "fishy" tasting.
As mentioned above, plant-based everything is on the rise. However, soy as the main ingredient is being pushed aside for other sources such as seeds, pumpkin, avocado, mung beans, and pea protein. These nutrient dense plant sources are being used in other products including protein powders, bars, butters, spreads, and snacks. Plant-based spreads are a quickly growing product category as well and are very portable for a Coach's on-the-go lifestyle.
Not ready to make the switch to plant-based meat completely? Then you're in luck as many food companies are creating meat-plant blends using a hybrid of grass fed, organic meats and vegetables such as mushrooms. These create that "meaty" texture while helping the novice vegan, vegetarian or flexitarian (one whose normally meatless diet occasionally includes meat or fish) make the transition. According to an article in the Wall Street Journal, a new class of meat substitutes are being developed from fungi, a group of organisms that includes mushrooms, mold and yeast.[1] Fungus-based protein can be made from well-known food sources with less processing than plant-based products. Quorn is the current leader in fungus-based protein, but more competition is coming their way in 2020.
Stacy's Recommendations For Plant-Based Meat Alternatives
-Overall, 2020 is the year to experiment with plant-based meat alternatives. Have fun exploring the different options that are available and find your favorites!
-Be sure to read the nutrition facts labels and ingredients for added sodium, sugars and additives to your "meat."
-Just because something is plant-based doesn't mean the overall dish is a healthier choice. For example, choosing 3 slices of deep-dish pizza with plant-based pepperoni or sausage is still a calorically dense option. Lighten it up with a green salad, thin cauliflower crust pizza with plant-based meat and light cheese.
-As a rule of thumb, the less ingredients, the better your alternative will likely be.
-Eating too much meat? Aim to incorporate more plant-based options into your diet as often as you can. Meatless Mondays are an easy way to structure your plant-based eating day.
-It's great news that plant-based burgers are accessible now but beware, just because you are choosing a better burger doesn't mean you can ignore what is on the burger or the side dishes.  Limit or avoid buns made with refined grains (such as white bread), cheese, bacon, mayo, ketchup and of course, French fries.
-If you are on the road and looking for options, there are many chains carrying plant-based meat alternatives.
Restaurants With Plant-Based Meat Alternatives
*not exhaustive
| | |
| --- | --- |
| A & W Canada | Hardees |
| Blaze Pizza | Little Caesars |
| Burger King | McDonald's |
| Carl's Jr. | Qdoba |
| Del Taco | Red Robin |
| Denny's | Sheetz |
| Dunkin | TGI Friday's |
| Fatburger | The Cheesecake Factory |
| Hard Rock Café | White Castle |
Here are some other interesting and intriguing trends to watch for in the grocery store, on-the-road and in your own organization:
Top Nutrition/Wellness Trends to Look Out For in 2020
–Chickpeas: This legume is being used in flour, butter, spreads, snacks, pastas and more.
–Alternative Flours: The alternative flour market is continuing to soar. Flours such as teff, almond, coconut, chickpea, banana, cauliflower, seed and tiger nut are making their way into homes, grocery stores and restaurants.
–Refrigerated Snacking: More grab and go options are becoming available for all eating occasions. Refrigerated foods that are single serve and easy to grab are becoming more accessible. This includes pickled veggies, waffles, fried rice, cottage cheese, dips, hard boiled eggs, overnight oats and more. 

Conclusion
Each year the list of healthy foods that should be incorporated into your diet grows and grows to a point where it feels difficult to navigate. This Health Bulletin aims to simplify that process by providing a deeper look into popular plant-based meat alternatives and other health trends entering 2020.
From our team to yours, we wish you a very happy and healthy holiday season and new year!
*Nutritional tips written by Stacy Goldberg, MPH, RN, BSN, the Official Health and Wellness/Nutritional Consultant for the National Basketball Coaches Association.
[1] https://www.wsj.com/articles/theres-a-new-source-for-meat-substitutes-fungi-11570647109?emailToken=a52e6f64b6a359c452eca1fb5acdab4eo2sqzXDJ73mkvzgcfLSG01SMfevs1TCYHHlymj5FeydJI0ePaCgQ+qtDXhCEjoNYoG1dcqIuIaOhqpfBJ1zy/dS1njpcBQU/Em4KgWnjpgM%3D&reflink=article_email_share
Additional Sources:
https://www.wholefoodsmarket.com/top-10-food-trends-2020
https://www.foodnavigator-usa.com/Article/2019/11/25/Return-to-real-fruits-and-vegetables-and-unexpected-protein-lead-Specialty-Food-Association-s-top-food-trends-for-2020?utm_source=copyright&utm_medium=OnSite&utm_campaign=copyright
https://www.wellandgood.com/fitness-wellness-trends/
https://www.businessinsider.com/burger-king-tgi-fridays-chains-sell-plant-based-meat-2019-5#sheetz-18
https://www.forbes.com/sites/shlomosprung/2019/02/20/deandre-jordan-kyrie-irving-chris-paul-invest-in-plant-based-food-company-beyond-meat/#5c245b7b6dd9