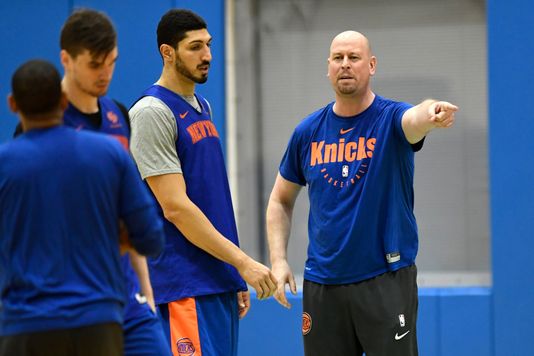 Jay Mahoney never thought Pat Sullivan would become a coach.
Back when Sullivan was playing for the long-time Bogota boys basketball coach, Mahoney didn't see that career in Sullivan's future.
But looking back, the traits were all there.
Sullivan had the work ethic, the commitment, the desire to improve and learn. He never wanted to leave the gym.
He also had the right communication skills.
"He relates very well to people," Mahoney said. "When he was the celebrity in Bogota, you would've never known it."
Nearly 30 years later, Sullivan's carrying those same attributes.
One of the best basketball players to come out of Bergen County, Sullivan played in three Final Fours at North Carolina before beginning a long coaching career of his own.
It started at the collegiate level before NBA stops in Detroit, New Jersey, Washington and Los Angeles.
Now, Sullivan is back near home, working for the Knicks on David Fizdale's coaching staff.
Click here to read the full article: The local basketball legend working on David Fizdale's New York Knicks coaching staff
Source and Photo Credit: www.northjersey.com