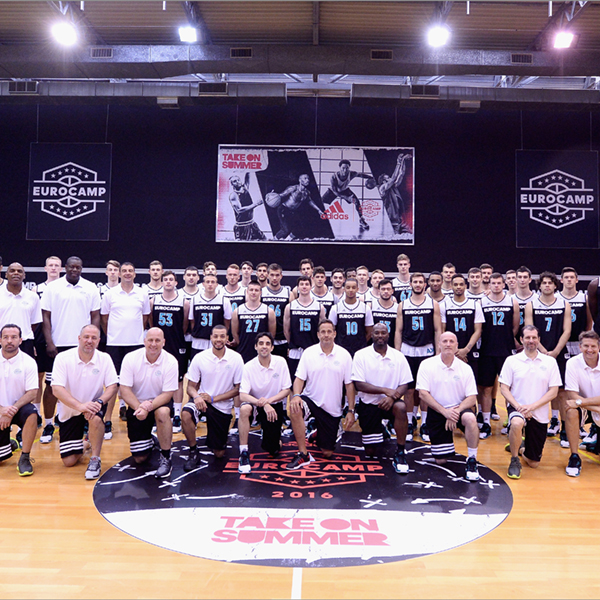 adidas Eurocamp in Treviso, Italy invites elite players throughout Europe to participate and gain the opportunity to showcase their skills in front of scouts, coaches, and general managers from a number of basketball teams and leagues from around the world.
Assistant coaches from various NBA teams traveled to Italy in an effort to spread their knowledge to the camp participants.  Coaching director Bill Bayno has an elite staff that includes assistant coaches Kaleb Canales of Dallas Mavericks, Jim Boylen of the Chicago Bulls, and Nick Nurse of the Toronto Raptors and former head coach of the Cleveland Cavaliers David Blatt. View the full coaching staff here: adidas Eurocamp 2016 Coaching Staff
EUROCAMP 2015 featured Croatia's Dragan Bender, a top NBA overseas prospect expected to land as a first-round lottery pick in the upcoming 2016 NBA Draft.
Former participants include 82 first and second round draft picks, including NBA standouts Serge Ibaka (Oklahoma City Thunder), Danilo Gallinari (Denver Nuggets) and Nicolas Batum (Portland Trailblazers). Thirty-seven former EUROCAMP participants currently hold NBA contracts and 88 currently play in Euroleague Basketball.
To learn more adidas EUROCAMP, click here: www.adidaseurocamp.com