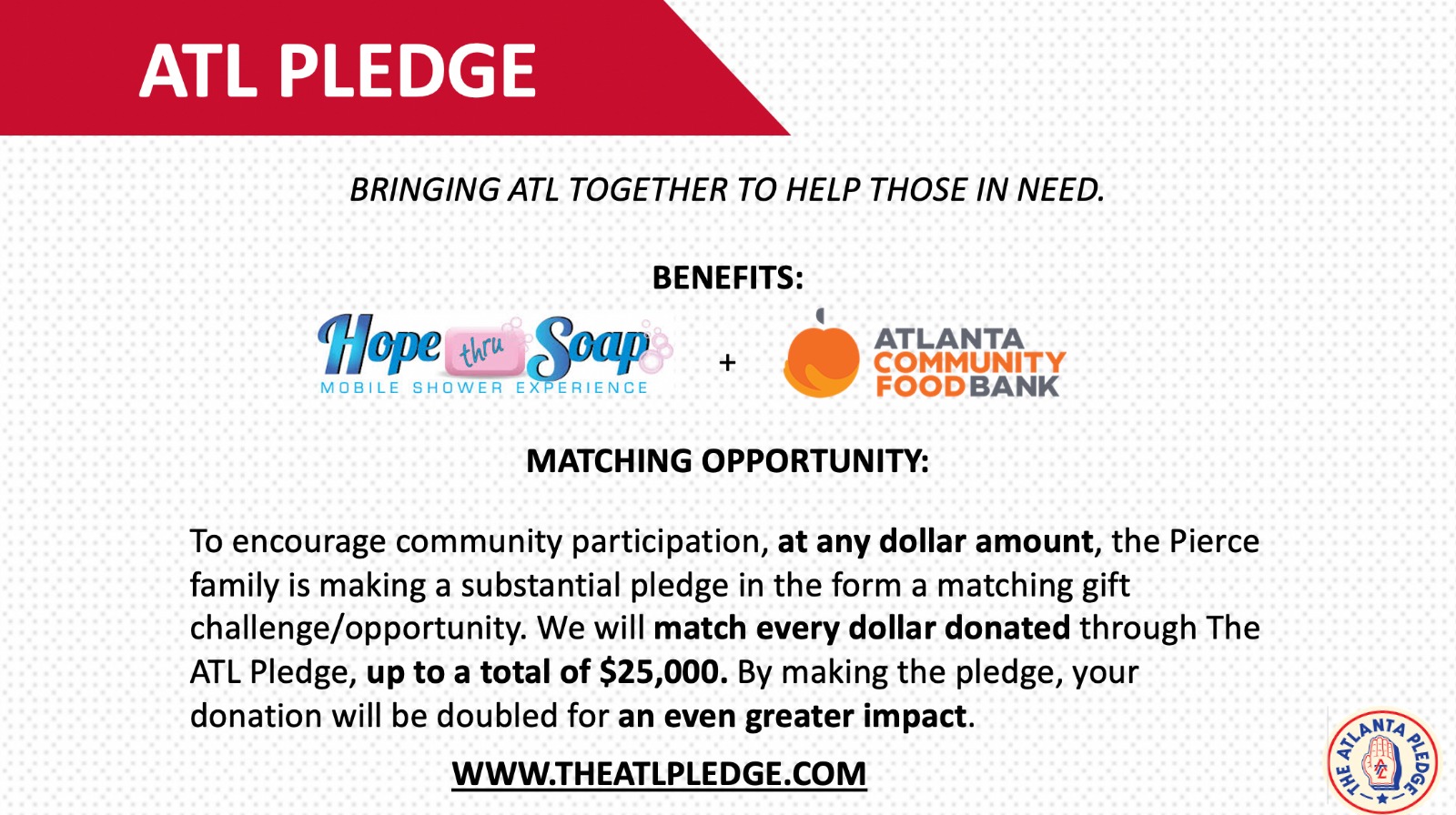 Great work by Atlanta Hawks Head Coach Lloyd Pierce and his family for encouraging community participation and donating through The ATL Pledge up to $25,000 for COVID-19 relief that will go to the Atlanta Community Food Bank and Hope Thru Soap.
Hope Thru Soap serves Atlanta's homeless and unsheltered community through mobile outreach, delivering resources directly to the less fortunate individuals who are suffering from the abrupt and indefinite halt of many social service programs.
Atlanta Community Food Bank is the largest hunger relief organization in the Southeast and is working to provide food assistance for their existing network, as well as providing emergency relief for an increasing number of families and seniors facing hardship during the COVID-19 pandemic.
"The ATL Pledge was created as an opportunity for our community to come together and make a collaborative impact for our neighbors in need. We aim to generate positive energy and funding for nonprofit organizations to transform helplessness to hope in ATL" – The Pierce Family