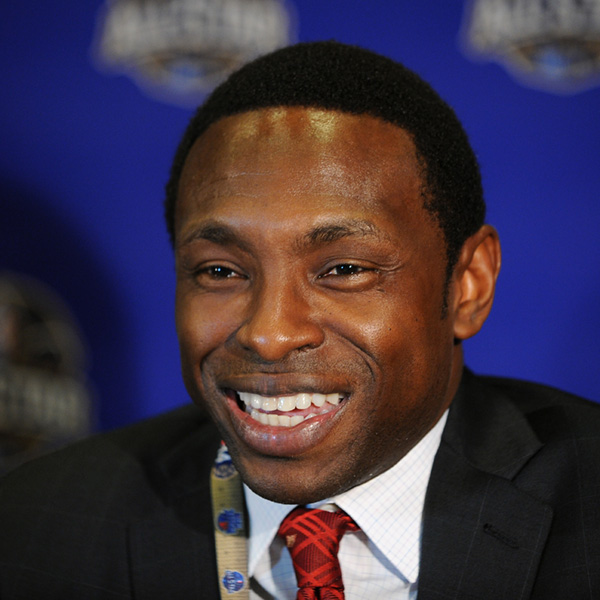 Former NBA standout is the 20th head men's basketball coach in Crimson Tide history.
University of Alabama Director of Athletics Bill Battle will formally introduce Avery Johnson as the Crimson Tide's new head men's basketball coach at a press conference scheduled for Wednesday morning on the UA campus. Johnson was announced as the 20th head coach in the program's 102-year history on Monday night.
"We are very pleased to welcome Avery Johnson as our next men's basketball coach," Battle said. "Avery brings our program an impressive level of experience as a head coach and player at the highest levels of the game. We are confident that he will bring an exciting style of play to Coleman Coliseum and will produce a team that our fans will enthusiastically embrace and support."
As a player, Johnson won an NBA championship with the San Antonio Spurs in 1999. As a head coach, he was named the 2006 NBA Coach of the Year after his first full season as head coach of the Dallas Mavericks. Johnson brings a 254-186 (.577) career coaching record to the Crimson Tide after spending four seasons with the Mavericks and two-plus seasons with the NBA's Brooklyn Nets.
"I am extremely excited about this new opportunity, to become the men's basketball coach of the University of Alabama Crimson Tide," Johnson said. "Coaching on the collegiate level has always been a lifelong dream. I am thrilled that I have an opportunity to do it at one of the most prestigious universities in all of America.
Read full article here: Avery Johnson to Be Introduced as Alabama's New Men's Basketball Coach