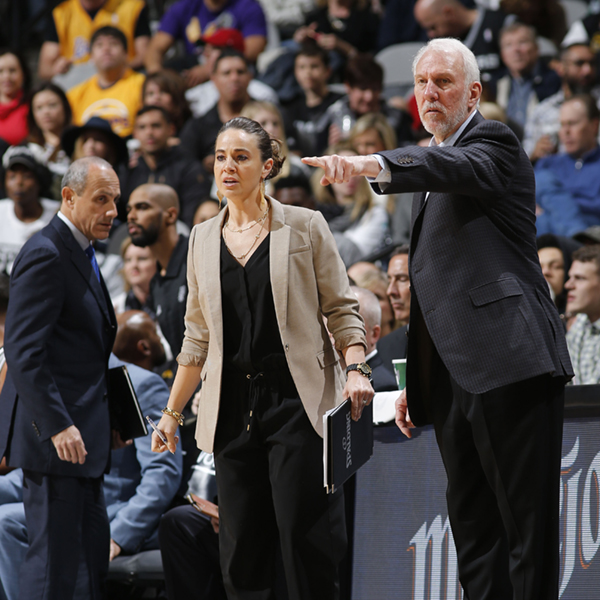 Becky Hammon and Gregg Popovich have formed a bond over coaching.
The San Antonio Spurs have long set the precedent of how to run an organization, and they continued that trend in 2014, when they hired Becky Hammon as an assistant coach.
Hammon, who played 16 years in the WNBA, became the first paid female assistant in NBA history.
As part of the NBA's work with Lean In, an organization that encourages men to support gender equality in the home, Hammon took part in a video discussing her role with the Spurs.
In particular, she heaped praise on Gregg Popovich for giving her the chance to break a barrier in the NBA.
"I'm not here unless Coach Pop kind of sees me genderless — he sees me as a person that knows basketball," Hammon began.
Read the full article via: www.finance.yahoo.com