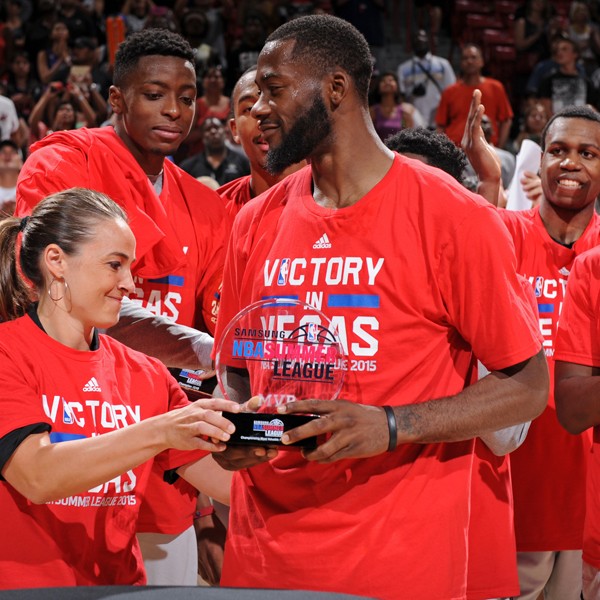 The NBA Coaches Association would like to congratulate Becky Hammon on being  the first-ever female head coach at the NBA Summer League and leading the San Antonio Spurs to the 2015  Samsung NBA Summer League Championship!
LAS VEGAS — Becky Hammon made history when she became the first female head coach in NBA summer league. Leading the San Antonio Spurs to the Las Vegas Summer League championship just made the experience that much sweeter.
Hammon coached the Spurs to a 93-90 victory over the Phoenix Suns on Monday in the title game.
"It was a grind," Hammon said. "They've been together for 17 days. They really started to jell the last two or three games. They listened, and they played really hard for me. I just really appreciate their attentiveness and alertness. They were tired, but they fought through."
Read the full article via ESPN: Becky Hammon, Spurs claim Las Vegas Summer League title