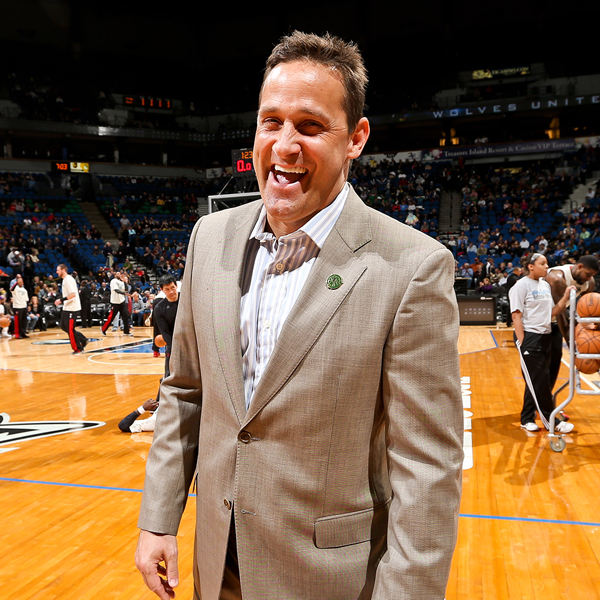 Source: Scott Cacciola, The New York Times
Domantas Sabonis, the forward caught by surprise when the Oklahoma City Thunder traded him to the Indiana Pacers last July, was in store for even more shock when he arrived in Indianapolis for summer workouts: Bill Bayno, an assistant coach for the Pacers, outfitted himself with huge pads on his arms, which he wielded like clubs as Sabonis drove to the basket.
"Just wanted to teach him how to use his body," Bayno said after a recent practice, adding: "He's picked that up really quick."
That assessment could apply to countless elements of Sabonis's first season with the Pacers, a team that, in a span of mere months, went from presumed Eastern Conference doormat to N.B.A. playoff contender, with a first-round series against the Cleveland Cavaliers.
For the Pacers, who play Game 1 in Cleveland on Sunday, so much about their surprising season — and they were, by far, the biggest surprise in the league this season — hinged on Sabonis, a 21-year-old former star at Gonzaga, and another newcomer, Victor Oladipo, 25, who helped spur the team to a 48-34 record and the fifth seed in the East.
Nobody is taking the Pacers lightly anymore.
"I feel like certain people have waited for them to come down all season, but they're not coming down," J. J. Redick of the Philadelphia 76ers said. "They're a great basketball team."
Oladipo and Sabonis have provided the Pacers with more punch than anyone could have reasonably projected. During the regular season, Oladipo — liberated from the various challenges of playing alongside Russell Westbrook in Oklahoma City — averaged career highs in points (23.1), rebounds (5.2), assists (4.3) and steals (2.4), and was named to his first All-Star team.
"It goes to show you the importance of being in the right situation, of playing for a coach that puts you in good positions," Redick said, referring to the Pacers' Nate McMillan. "For 80 to 90 percent of the league, that's what it's all about."
Sabonis made a seismic jump in his own development, averaging 11.6 points and 7.7 rebounds while shooting 51.4 percent from the field, mostly off the bench.
"He's been everything we thought he would be and more," Bayno said.
There is a unique kinship between Oladipo and Sabonis, who have been traded together — twice. Sabonis's rights were included in a draft-night trade in 2016 that sent him and Oladipo, along with Ersan Ilyasova, from the Orlando Magic to the Thunder.
"It's just a special bond, man," Oladipo said. "He's like my little big brother. I can talk to him about anything, and he can talk to me about anything."
The Pacers acquired them last summer when Paul George, a five-time All-Star who had spent his entire career with the team, made it clear that he wanted out of Indiana. Given George's trade demand, the Pacers did not have a ton of leverage. They eventually struck a deal with the Thunder, who agreed to trade Oladipo and Sabonis for George. No player was more synonymous with the franchise. Now, he was gone.
At the time, words like "fleeced" and "pathetic" were used in various reports to describe the transaction. In fairness, neither Oladipo nor Sabonis seemed capable of coming close to filling the void left by George.
Oladipo, in his lone season with the Thunder, averaged 15.9 points and 2.6 assists a game toiling in Westbrook's shadow. And Sabonis, as a first-year player, averaged 5.9 points a game while shooting 39.9 percent from the field.
This was the grand haul the Pacers collected for George? It was almost incomprehensible.
"Everybody thought we were going to be a lottery team," Bayno said.
Yet Bayno said he had no doubt that last summer's trade affected both players.
To continue reading, click here: If Anybody Beats the Pacers, It Might Be an Assistant Coach