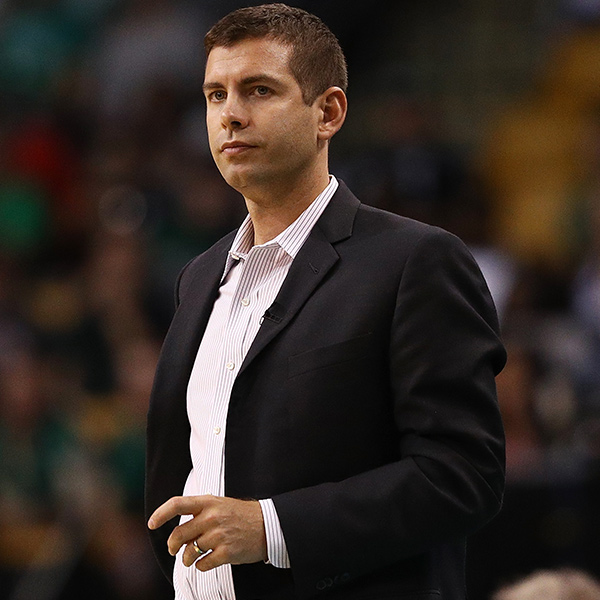 This past spring, (New England Patriots Head Coach Bill) Belichick was the guest of the Celtics and Stevens court side at the end of the regular season and in the three home playoff games against Atlanta.
In the fall, Belichick invited Stevens to speak at his foundation's event and said it was actually the 39-year-old Celtics coach who provided "a lot of insight" into coaching. Stevens said Belichick was very supportive and offered advice.
On Friday, one of the people Belichick respects the most in the coaching ranks, Gregg Popovich, was in town. The two have had lengthy conversations in the past about coaching and what it is to manage modern-day pro athletes. Belichick and Popovich are the two undisputed kings of coaching in their respective sports and Brad Stevens has a relationship with both.
Popovich has five rings and six NBA finals appearances with the Spurs, and Belichick has four rings and six Super Bowl appearances with the Patriots.
Now that Stevens — in his fourth NBA season — is the coach of a team with expectations to make a run into the NBA stratosphere that includes perennial power San Antonio, Friday provided a good chance for Stevens to measure up to what Popovich has built over the last 20 years in San Antonio.
"I talk to him occasionally," Stevens said before Friday's matinee. "But I've said this before, he's always been very kind, open and helpful whenever I've called or needed something. Couldn't respect a coach or a person more."
To read the full article, click here: FULL COURT PRESS: BRAD STEVENS, GREGG POPOVICH, BILL BELICHICK