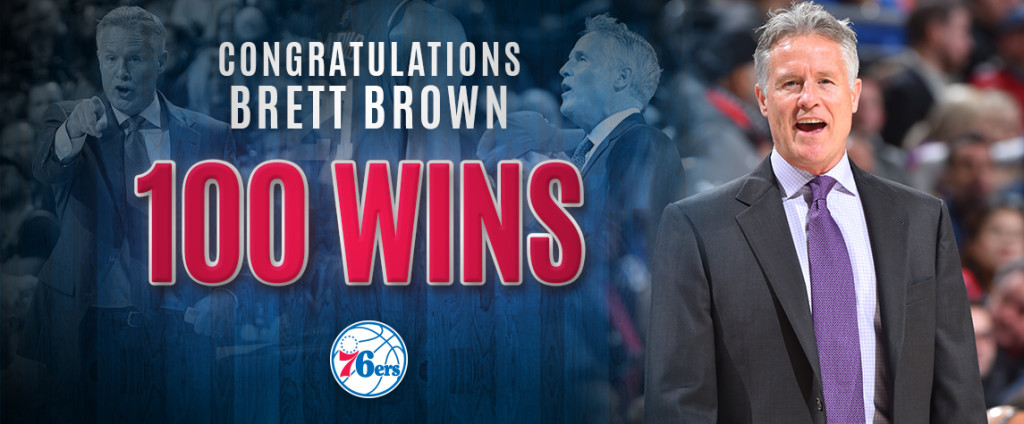 Source: David Goodman, The Philly Sports Cave
Brett Brown joined the Philadelphia 76ers as head coach way back in August of 2013, one of the first hires by former GM Sam Hinkie. When he was hired by the organization, Brown knew that there would be a lot of pain before there would be any pleasure. Three years of tanking, first-round picks who couldn't play due to injuries and a endlessly rotating roster of castoffs and D-League talent would be enough to break most men and have them throw in the towel.
Obviously Brett Brown isn't most men.
Since joining the Sixers, Brown has coached the team in 377 NBA games. He has lost 277 of them, 72 during the disastrous 2015-16 season alone.
On Friday night, Brown finally got win No. 100 thanks to a 103-97 victory over the Miami Heat.
To continue reading, please click here: Brett Brown, the long-suffering head coach of the Sixers, finally got win No. 100 despite the team's best efforts in the fourth quarter.