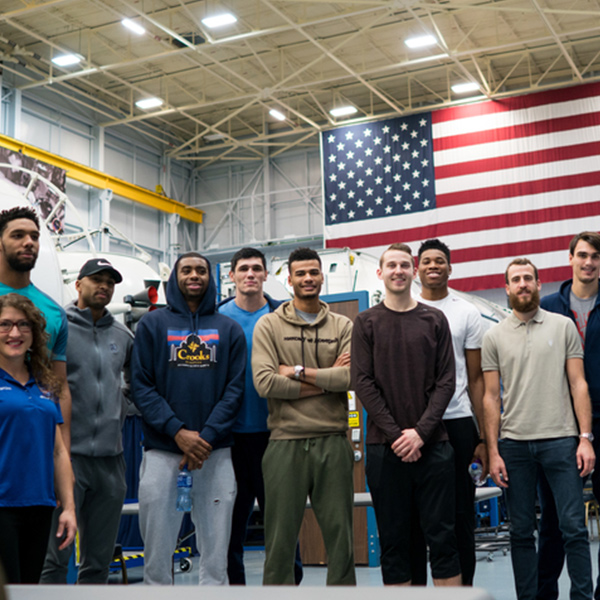 The 76ers, in Houston to face the Rockets tonight, took a field trip on Sunday to see Space Center Houston, part of coach Brett Brown's practice of taking his team to sites around the country throughout the season.
"I had a great time," guard/forward Hollis Thompson said. "We learned a lot about space at the NASA program. I think we as Americans are real proud of that."
The Sixers had previously visited the Hayden Planetarium in New York, receiving a presentation from astrophysicist Neil deGrasse Tyson, and to The Pentagon 9/11 Memorial this season, with more trips planned.
"Just taking our guys to see something that's incredibly important, I think extremely educational and our players felt very interesting," Sixers coach Brett Brown said. "It's a good day. I think it's good to get out of the hotel, good to get out of the gym and get our guys with each other, seeing different things and talking about different things."
To read the full article, click here: 76ers take field trip to Space Center Houston while in town
View a photo gallery here: Sixers Visit Johnson Space Center