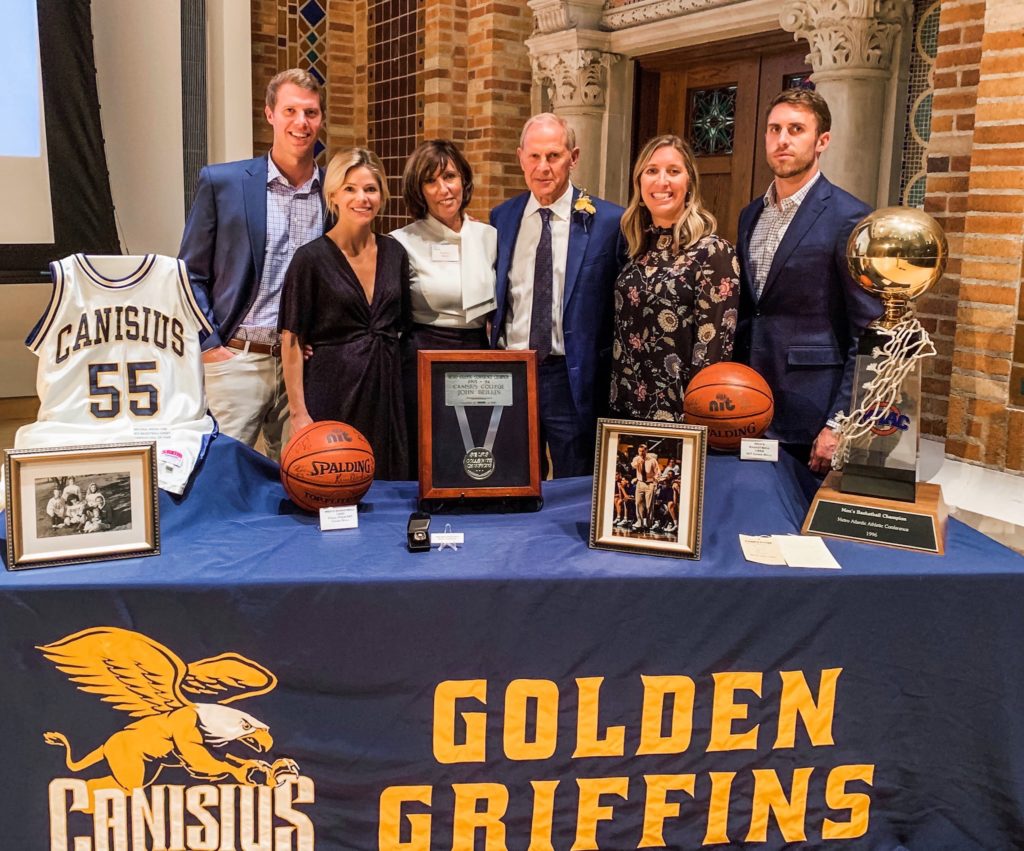 John Beilein has always been thankful for Canisius College, even though it took the folks under the Golden Dome five years to come around and give him the job as their men's basketball coach.
In 1987, Beilein was a candidate to replace Nick Macarchuk at age 34 but the school went with Marty Marbach and it was a reasonable choice. Marbach was two years removed from winning a national title at Villanova on Rollie Massimino's staff, and any school would have hired him at the time over a Division II guy. So Beilein simply went back to work at LeMoyne in Syracuse.
Marbach never meshed at Canisius and was gone in 1992. Beilein got back in the hunt again but it looked like Vermont's Tom Brennan was going to get the gig this time. As Brennan faithfully told the story over the years on the banquet and NCAA Tournament circuit, he was so sure he was getting the job he told his wife, "At this time tomorrow, you'll be sleeping with the next head coach of Canisius."
The next day, Canisius reversed its field from five years earlier and hired Beilein in what rates as its best basketball move of the last 60 years. The reaction of Brennan's wife: "So is Beilein coming over here or am I going over to his house?"
The Koessler Center, Memorial Auditorium and the first year of then-Marine Midland Arena became Beilein's houses as he put together an incredible five-season run at Canisius with an 89-62 record highlighted by the best three-year stretch in school history. He left in 1997 and his career blossomed further at Richmond, West Virginia and finally at Michigan, where he became the school's all-time victory leader and got to the national championship game twice.
Click here to read the full article:
https://buffalonews.com/2019/09/24/john-beilein-cleveland-cavaliers-nba-canisius-college/
Source: www.buffalonews.com