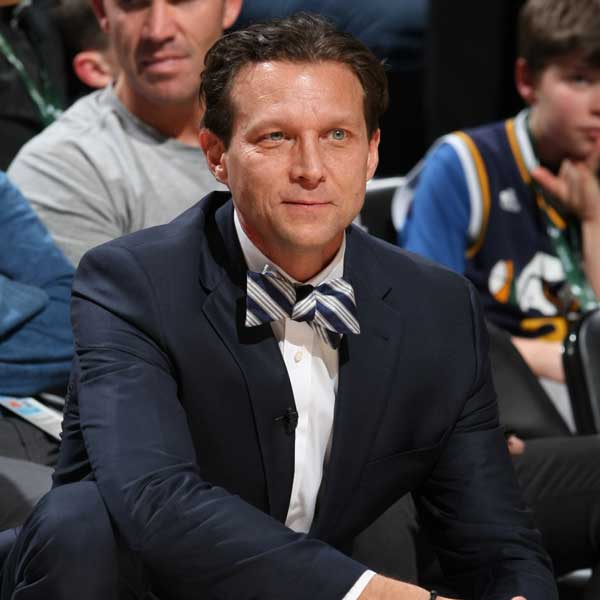 The way Atlanta coach Mike Budenholzer built up Quin Snyder before Monday's game, it's no surprise that the Utah Jazz had an offensive outburst in a blowout win.
Coach Bud certainly wasn't excited to suffer a 25-point lopsided loss and allow the Jazz to score 120 points, but he is a big fan of his former right-hand man.
The two got to know each other well while they worked for the San Antonio organization, and then they were both in Atlanta during the 2013-14 season when Snyder was Budenholzer's lead assistant.
Their friendship and respect have remained strong over the past three seasons.
When asked to point out one or two things Snyder contributed during his season in Atlanta, Budenholzer rattled off a lengthy list of positives.
That included "his offensive mind, his creativeness" for the team and individuals as well as teaching players how to do DHOs (dribble handoffs), re-screens, pick-and-rolls and best angles to take.
"He just has a very creative mind from an offensive standpoint. I would say individual skill development too," Budenholzer said. "I think he's very creative and helped a lot of our players just grow in their own ball-handling, pick-and-roll setup, using screens. He's very, very good. He had a big impact in that year."
To read the full article, click here: Coach Bud, Paul Millsap heap praise on Jazz coach Quin Snyder