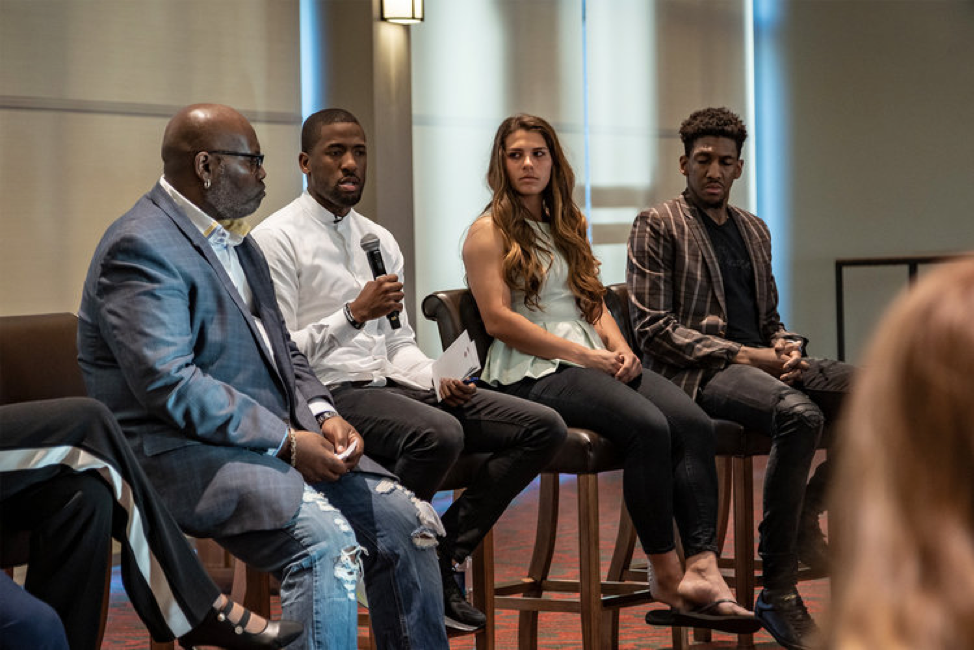 (Photograph via Everyone Has a Story website)
On Thursday evening, JD DuBois and Everyone Has a Story (EHAS) hosted a panel focused on mental health to kickoff the 2020 NBA All-Star Weekend. EHAS is a non-profit organization founded by Detroit Pistons Assistant Coach JD DoBois in 2016. The organization focuses on promoting compassion for others one story at a time while serving the community through outreach, education, and assistance. EHAS hosts events in cities worldwide.
Check out the EHAS website at: https://www.ehas.love/
Kory Woods of the Michigan Chronicle wrote a great article on the EHAS event Thursday evening focused on normalizing the conversation around mental wellness.
Check out the full article at: https://michiganchronicle.com/2020/02/14/derrick-rose-speaks-on-mental-health-and-his-career-in-return-to-chicago/