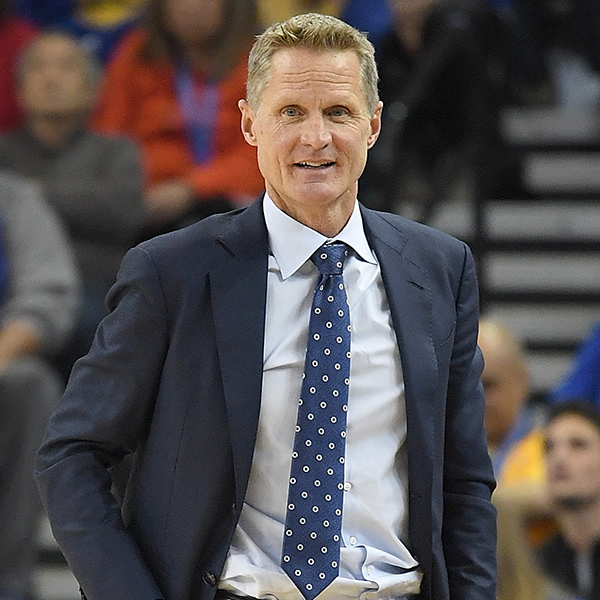 During the Warriors' 120-83 win over the Indiana Pacers on Monday night, Stephen Curry wore a black "BrodyStrong" bracelet. The bracelet was a reminder of Brody Stevens, a 7-year-old leukemia patient, and die-hard Warriors fan, that Curry met with at Riley Children's Health in Indianapolis last weekend.
Head coach Steve Kerr joined Curry for Sunday's visit, and after the game, had a message for the young Stevens.
"That game was dedicated to Brody Stevens who Steph and I went and visited yesterday," Kerr told reporters. "A great young man here in Indianapolis, who is inspiring a lot of people with an unbelievable fight and we had a great time with Brody and his family yesterday. I think Steph's (three-quarter-court) shot at the end of the second quarter was dedicated to Brody, too. Even though it didn't count, I'm pretty sure that Brody was pretty happy to see that shot go in."
According to the San Francisco Chronicle, Brody was diagnosed with with acute myeloid leukemia as a baby, but went into remission after chemotherapy. In December, a bone-marrow test revealed that he had developed another type of leukemia.
Brody, who frequently plays basketball at the hospital, was visited by Curry and Kerr for more than an hour on Sunday. Curry presented Brody with signed jerseys, T-shirts and a basketball, and also reviewed Brody's extensive card collection.