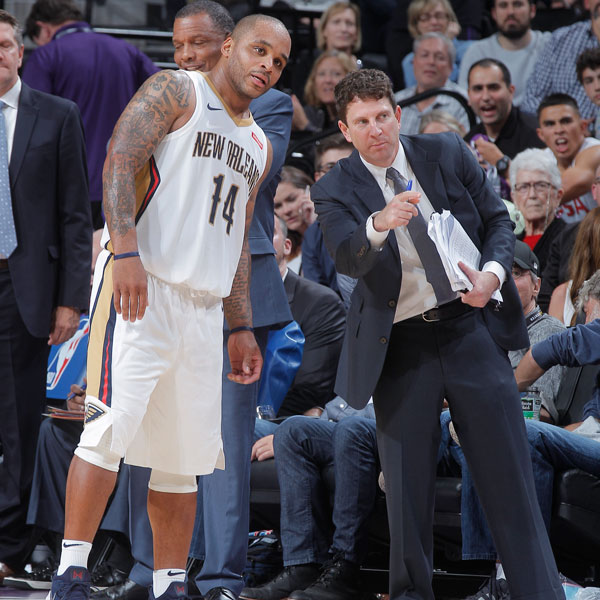 One day last week, as his wife Brittany wrote thank-you notes following the recent baby shower for the couple's first child, Darren Erman sat alongside her and devoured G League game film.
For Erman, who has spent more than 10 years as an NBA assistant coach working with the likes of Paul Pierce, Kevin Garnett, Stephen Curry, and Anthony Davis, this career shift could appear to be a small setback. But the new head coach of the Celtics' G League affiliate, the Maine Red Claws, views the detour as a wonderful and essential opportunity as he pursues his dream of becoming an NBA head coach.
"Head-coaching experience is hard to come by," said the 43-year-old Erman. "Everyone wants it, but if you're a long-time assistant, it's hard to get."
For Erman, who joined Maine after spending four years as the associate head coach of the New Orleans Pelicans, his deep history with the Celtics made this move even easier. This will be his third stint with the organization, and Boston's upcoming purchase of the Red Claws will bolster the connection of the two teams.
Click here for the full article: A year after coaching Anthony Davis, Darren Erman's leading the Red Claws. And he can't wait.
Source: www.bostonglobe.com