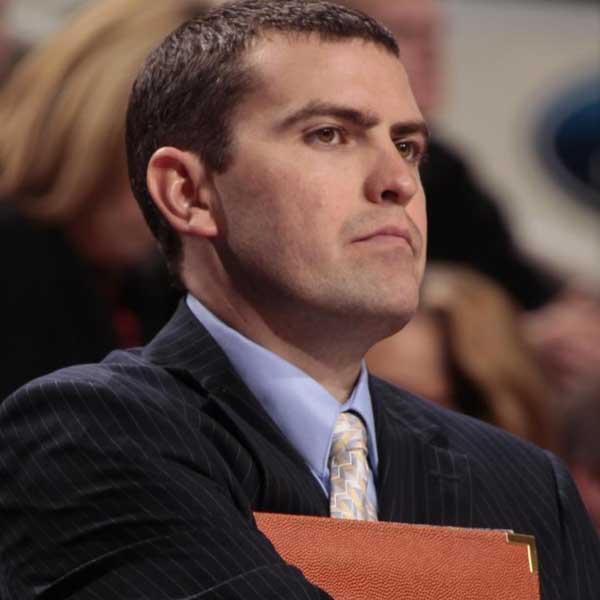 Meet the man who helps make Rick Carlisle's life easier while also learning the ropes of NBA life.
An occasional series to feature the behind-the-scenes work of some unsung NBA staffers. The "Day in the Life" project was conceived by Michael H. Goldberg, longtime executive director of the National Basketball Coaches Association (NBCA) who passed away in January 2017.
Mike Weinar
Dallas Mavericks, Special assistant to head coach Rick Carlisle
NBA.com: First, what is a "special assistant to the head coach?" It sounds like a title Dwight Schrute from "The Office" might have had. Did this job exist or was it created for you?
Mike Weinar: There was someone who had the same title as me, but the job was never basketball-oriented before I was hired. It means whatever Rick needs on a day-to-day basis. Whether that's in the office or on the court or in a coaches meeting. I'm going to take care of whatever he needs to maximize his time and our ability to win games.
NBA.com: Here's some of what Carlisle said about you: "He's a relentless worker. He's a guy who pushes himself to get better every single minute of every single day. He's gained a lot of additional responsibility as time has gone on. I depend on him for a lot of different things. And he's a very good friend, too, which is probably the most important thing to me." So walk us through a typical day.
MW: Like everyone else in this business, we don't have weekdays and weekends. We have game days, practice days and travel days. On a game day, you're going to have the morning shootaround so I get to the office early to update any loose ends as far as playbook or practice plan. Coach Carlisle will have a short meeting of coaches to cover what the morning's plan is. In Dallas, there's an "early group" where they bring in the younger players a half hour before the older guys. In film session, coach will present the opponent, and then it will be whoever did the opponent prep — one of the assistant coaches or me — to run it.
Before I leave for lunch, I'll check with coach. That's usually the time, where if he has any extra things going on with his schedule, when I try to help him where I can.
To read the full interview, click here: Day In The LIfe: Dallas Mavericks staffer Mike Weinar