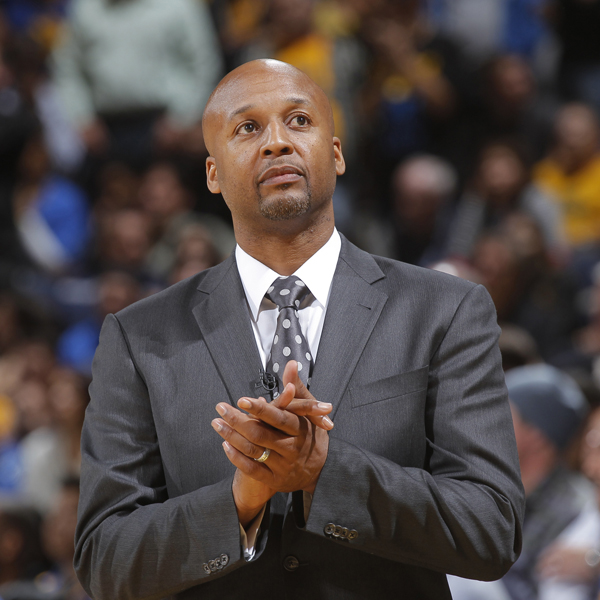 Last week, Nuggets coach Brian Shaw was immersed in the non-safari side of Africa.
But his family? All safari, all the time.
"They did all of that," he said.
Shaw, however, got a glimpse of some of the NBA players of the future — those who make it that far, anyway — when he helped put top African talent through drills in South Africa as part of the NBA's Basketball Without Borders program. The program could boast having this year's No. 3 pick in the NBA draft, Joel Embiid, as a player participant a few years ago.
African players have had a growing impact in the league, though there haven't been a ton of them over the years. That has been changing.
"Being a global league and a global brand, the more that the NBA can get out and get to some of these places that they've expanded to in the last 20 years, I think it's only going to add to that," Shaw said. "Especially when these young players, as they start to see players from their own country or their continent on the floor, representing, playing in the NBA — such as a Joel Embiid, a Serge Ibaka, a Dikembe Mutombo and a Hakeem Olajuwon.
"The nice thing about it is that some of those guys I've named while they are playing, they are coming back to the places where they are from and sharing their knowledge."
That includes executives. Former Nuggets general manager Masai Ujiri has made multiple trips back to Africa to help with various grassroots programs, and in fact was in South Africa this time as well. Shaw was there with Brooklyn coach Lionel Hollins and Toronto coach Dwane Casey, among others. Nuggets assistant coach Patrick Mutombo was there, too.
The players were the top 60 in Africa, from more than 20 countries.
"They are all pretty raw in terms of skill," Shaw said, "but obviously a lot of length and a lot of athleticism. So it's neat to sort of get to them on this grass roots level and coach them, teach them. It's a condensed amount of time, but you can see the potential that a lot of these guys have if they were able to get good coaching and skill training and fundamentals on a daily basis."
Meanwhile, Shaw is hoping one of his current Nuggets players benefits from high-level coaching and experience with other top players. Forward Kenneth Faried gets back to work this week with USA Basketball, as the team practices in Chicago on Thursday and Friday before an exhibition game Saturday against Brazil.
Final cuts will be made after that to get the roster pared down to those going to Spain for the FIBA Basketball World Cup, which starts play at the end of August.
"I would only hope that Kenneth gets better," Shaw said, "and comes back a better player, a better leader and things of that nature."