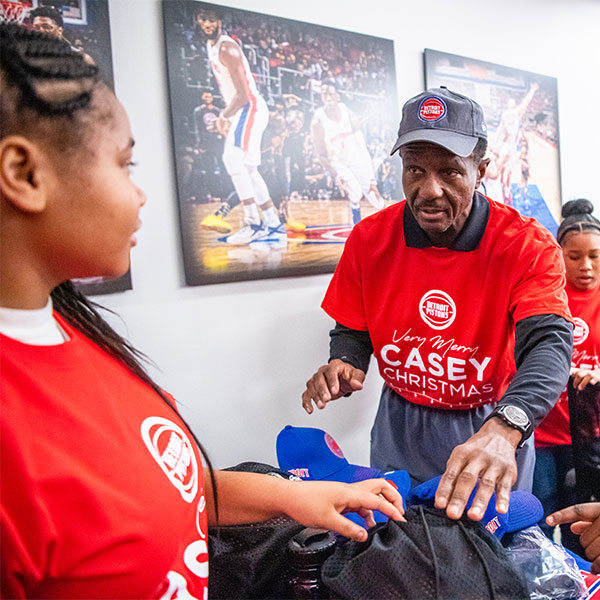 Dwane Casey has a soft spot for children who are at-risk and stuck in a vulnerable situation.
Those raised in complicated family situations. The kids who are at the brink of good or bad. Because he was once that child.
The Detroit Pistons head coach, who played and was an assistant coach at University of Kentucky, was raised by his grandparents in Morganfield, Ky.
His grandfather, Urey Miller, worked two jobs, as a janitor and in a dry-cleaning business. He was up at 5 in the morning, and wasn't home until 10 at night. Every day.
His grandmother, Elizabeth Miller, cleaned houses — Casey would go with her and hang out in the basements while she worked.
Together, his grandparents taught Casey discipline, work ethic and the importance of making the right choices.
And now, Casey is trying to spread that same message.
For the full article click here: Dwane Casey, Pistons give back by giving at-risk youth day to remember
Source: www.kentucky.com