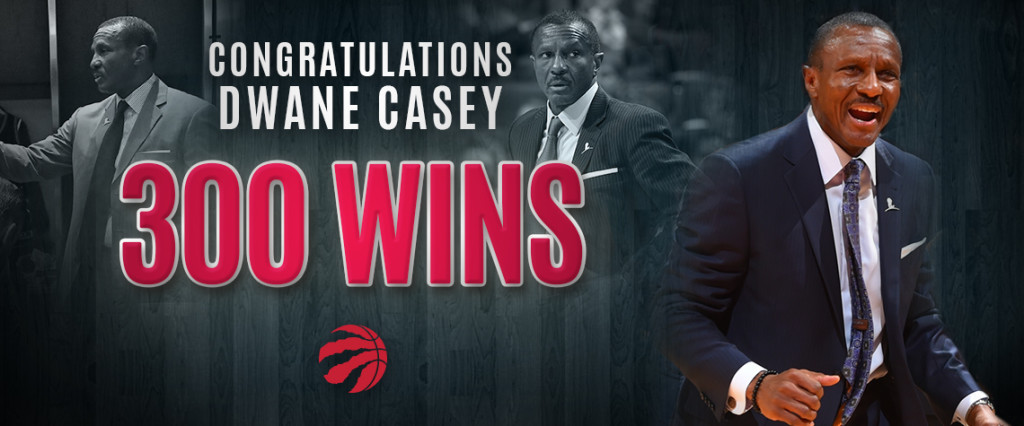 Source: Kaylee Pofahl, Sporting News
Dwane Casey did what no Raptors head coach had done before Sunday.
With the team's 123-103 blowout victory against the Hornets, Casey became the first Raptors head coach to reach 300 career wins.
Toronto also moved past Boston to the top of the Eastern Conference standings and extended its winning streak to five straight games.
Since joining the Raptors in 2011 and missing the postseason in his first two seasons, Casey has led Toronto to four consecutive playoff appearances and a 39-16 record this season.
To continue reading, click here: Dwane Casey becomes first Raptors coach to reach 300 wins