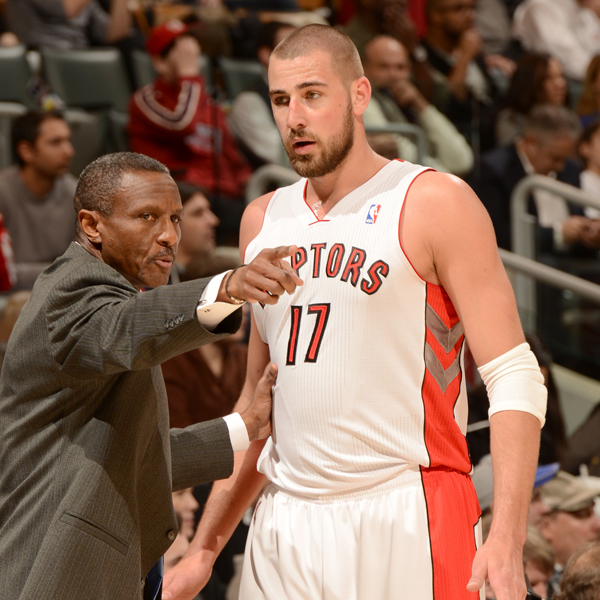 When Masai Ujiri left the Denver Nuggets to take over basketball operations for the Toronto Raptors, many saw coach Dwane Casey's departure at the end of the season as a done deal.
Then Casey took a team that appeared to be rebuilding and steered it up the Eastern Conference ladder. He's helped the Raptors navigate a major midseason trade while presiding over DeMar DeRozan's development from a one-dimensional offensive threat into a multifaceted centerpiece. Casey is also establishing the defensive mindset he's been looking for since he took the reins in 2011.
With the Raptors (35-26) in third place in the East and improving as the playoffs approach, Casey isn't just making a strong case for a contract extension. He's getting mentioned as a candidate for coach of the year. Casey just shakes his head at the possibilities.
"I promise you, I'm not worried about (my) job. I'm not worried about coach of the year. None of those individual honors," Casey said. "It's about the team. I preach that and I really mean that. I've been in this too long to get caught up in that. Next contract, I've never worried about a next job. That's the least of my worries."
Casey has harped on his players to become more defensive minded, but he's also empowered them. The result is a team that is nine games over .500 for the first time since 2006-07.
"He's a great coach," veteran Chuck Hayes said. "He wants our feedback. He commands the locker room, he commands the bench, he commands the huddle. But sometimes he asks for our feedback on what's comfortable for us and how we can get the job done."