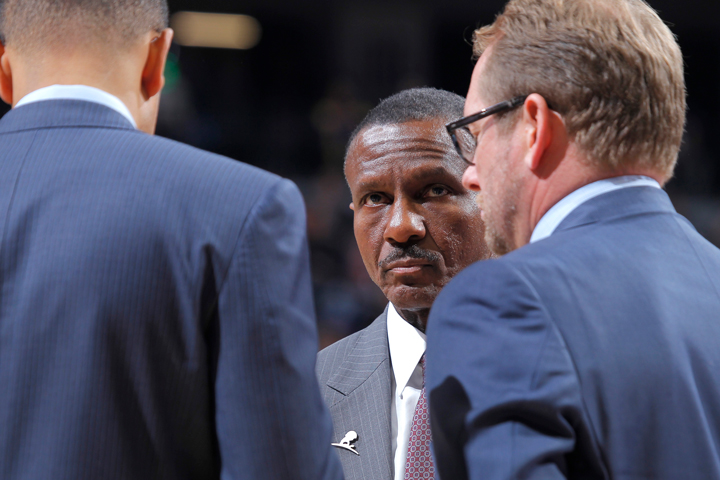 Via Doug Smith, The Star
They gather maybe 20 metres away from the bench during timeouts, Dwane Casey and his in-game Raptors assistant coaching braintrust, debating what's working and what's not, what they might do in the moment or later in the game, churning through plays and defensive assignments and what's being done to them by the night's opponent.
Sometimes it's an easy discussion and the time is spent quietly, but sometimes things aren't going particularly well and there might be a contentious moment or two in the discussion.
"Yes, that's true — which is good," Toronto assistant Rex Kalamian said.
"Isn't that good?"
Almost all the time, yes it is.
The conversation always includes the same four voices: Kalamian, who takes care of the team's defence primarily; Nick Nurse, who handles most of the offensive adjustments; Jama Mahlalela, who charts playing time, matchups, rotations, and Casey, who holds the ultimate authority.
"I don't think that he minds a little varying opinions on what we see and what the best action to take is," Kalamian said. "Case is really good about listening to his assistant and he, obviously, makes the final decision."
There's no firm script, but rather they follow a general order of discussion.
Read more here: Raptors coach Dwane Casey wisely leans on his staff