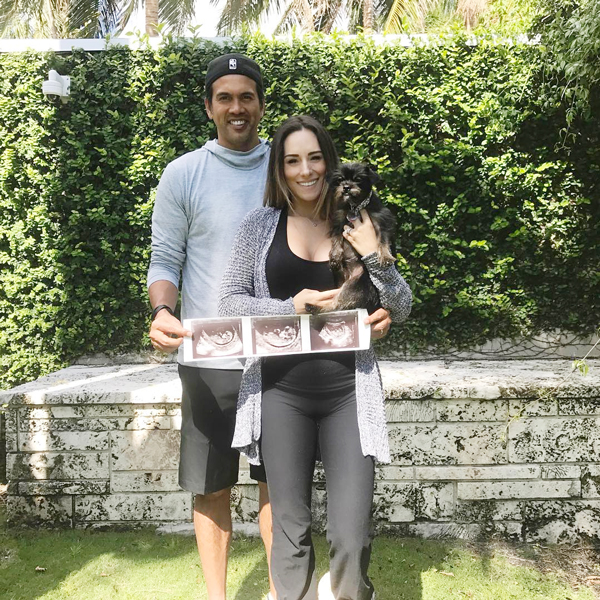 Source: Ira Winderman, Sun Sentinel
Miami Heat coach Erik Spoelstra's wife gave birth to their first child on Sunday.
The Heat announced that Nikki Spoelstra gave birth to a healthy son, at 6 pounds, 8 ounces, 19 inches. The baby's name was not immediately released.
It is the first child for the Heat coach, 47, and his wife, a former Miami Heat dancer.
Spoelstra missed Sunday's game against the Indiana Pacers as he returned to South Florida to be with his expectant wife.
He is expected to be back on the bench when the Heat play Tuesday night in a nationally televised game against the Cleveland Cavaliers at AmericanAirlines Arena.
To continue reading, click here: Heat coach Erik Spoelstra's wife gives birth to baby boy