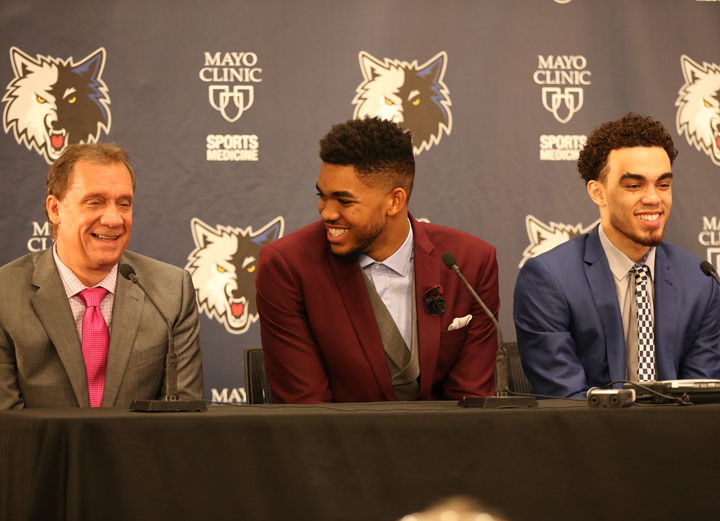 Potential is a deep vast unknown, but damn if it isn't exciting. Draft picks, free agency, cap space, it's as sexy as it can get for rebuilding squads. Fans wait somewhat impatiently, but they drool at what could be. Utopia, Eureka, the idea of retribution and glory. For the Minnesota Timberwolves, however, after years of pain and waiting, this might be the last year of waiting in the wilderness so to speak. Their time is coming.
490 days since Flip Saunders' passing on October 25, 2015, the young Wolves who remain in his stead are beginning to mature and create something for themselves in the league. Potential is everything, but making the most of that is another animal. This is the NBA, where nothing is guaranteed, and nothing is easy.
Saunders' reputation around the franchise does not come lightly, and he was responsible for acquiring several of Minnesota's current players whom he shared a close bond with, including Karl-Anthony Towns, Andrew Wiggins, Zach LaVine, Shabazz Muhammad, and Gorgui Dieng. LaVine donated $10,000 to the Flip Saunders Legacy Fund in May last year.
To read the full article, click here: Flip's Kids Are Alright: The Future Is Now In Minnesota