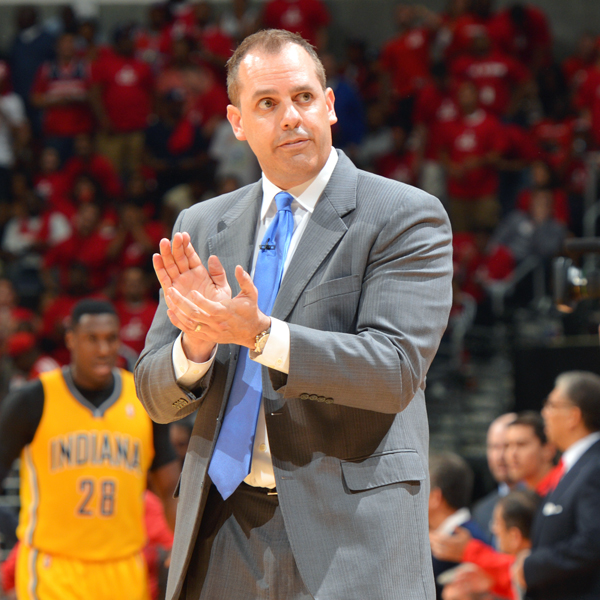 Indiana Pacers head coach Frank Vogel is trying to help the Indiana Fever pack Bankers Life Fieldhouse for Game 3 of the Eastern Conference finals on Sept. 3. Vogel bought 500 tickets to the Fever-Chicago Sky series deciding game, according to Fevers' website on Sept. 1, and will give them away for free starting Tuesday at noon.
Fever fans can pick up a maximum of four tickets per person from the box office at Bankers Life Fieldhouse. For fans that don't get a chance to get the free tickets, additional tickets are available with some priced as low as $10. Tip-off for the game is set for 7 p.m. CDT.
Chicago forced the Game 3 with a dramatic 86-84 double overtime victory on Sept. 3. Indiana won Game 1 at Bankers Life 77-70. The Fever is 33-9 against the Sky all-time, including a sweep by Indiana in the first round last year.
Indiana (16-19) won the 2012 WNBA championship is seeking their third Finals appearance in six seasons. Chicago is in the Eastern Conference finals for the first time in team history.
via www.examiner.com