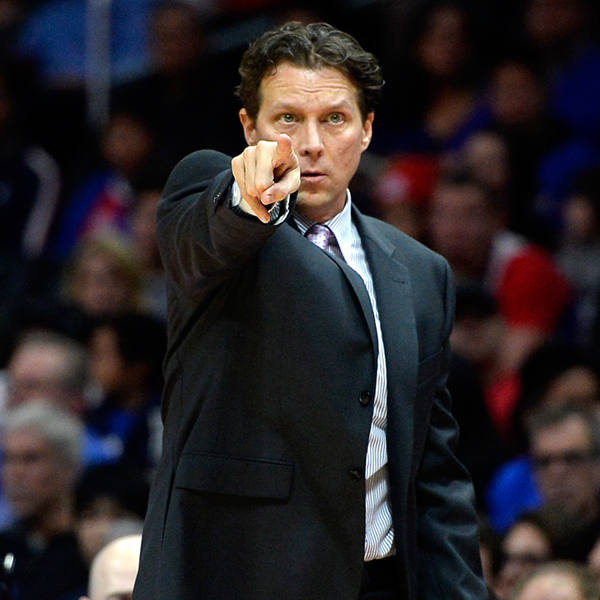 The Spurs coaches' retreat is an annual event held by coach Gregg Popovich to begin the season, where coaches spend a few days watching film and exchanging ideas.
Snyder was a part of the Spurs organization from 2007 to 2010, when he was head coach of the Austin Toros (now the Austin Spurs), the Spurs' NBA D-League affiliate. Snyder took over the team when the Spurs purchased the Austin franchise, and helped shape the Toros into the Spurs' model.
On Sunday, Snyder was on the other end of the court as the head coach of the Utah Jazz. Snyder, now 48, said he hopes the Jazz will follow similar values as the Spurs.
"What makes the organization unique is all the subtle commitments – to integrity, to the commitment of everybody to a common goal," Snyder said. "People live by the idea that the group is more important, and that's unique not just in sports, but in anything."
Read the full article here: www.nba.com/spurs