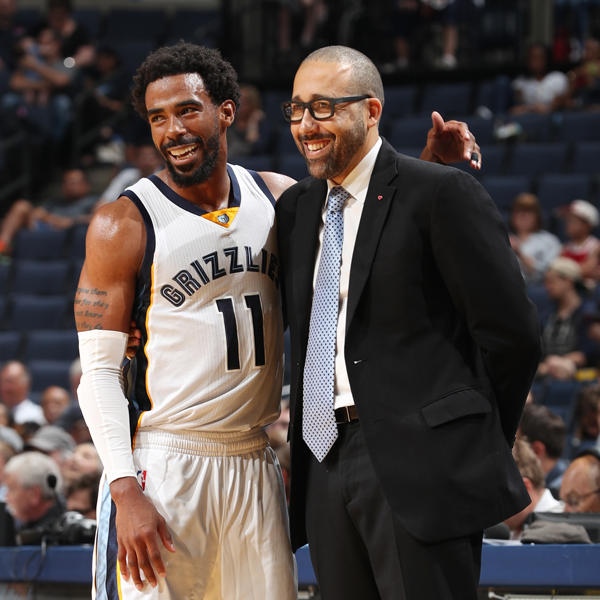 From Tom Thibodeau's vantage point, the vital signs for success are clear.
"He's well prepared for this opportunity," the Minnesota Timberwolves coach said. "We have some mutual friends, and they've told me a lot about him. And I can see it from the way his team plays. He's earned his opportunity. He's paid his dues. They've won big, and he deserves this."
Thibodeau has established a reputation as one of the most intense, meticulous and prepared coaches in the league. In short, he's a stickler for details. But for this particular scouting report, Thibodeau wasn't breaking down a dynamic defensive scheme or a complex offensive set.
Instead, he was evaluating the Memphis Grizzlies' hiring of David Fizdale as head coach. Including the preseason finale, the regular-season opener at FedExForum and a Nov. 1 matchup in Minnesota, the Grizzlies will have faced the Timberwolves three times in a span of 14 days. That's plenty of time to get acquainted, but count Thibodeau among a growing number of NBA coaches who have already seen enough initial evidence to believe Fizdale is laying a solid foundation in Memphis.
To read the whole article, click here: From championship assistant to first-time coach, Fizdale embarks on familiar path