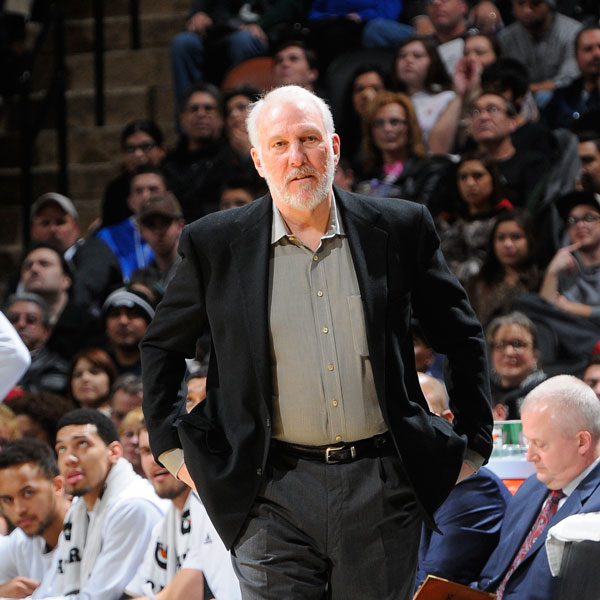 SAN ANTONIO — Manu Ginobili said he knew how important Gregg Popovich was to the San Antonio Spurs even before the coach set the NBA record for most wins with a single franchise.
Popovich earned his 1,128th victory Saturday night, leading the Spurs to a 121-97 victory over the Denver Nuggets, passing former Utah coach Jerry Sloan for the top spot.
"The record is just a number," Ginobili said. "He didn't need that record to define what he means for this franchise, the NBA, in the last 20 years. The fact that he's been the coach of the team for so many years is already an impressive accomplishment.
"If you add five rings and this type of record, having 70 percent or more winning percentage, it's incredible what he's done. He's going to keep doing it. I'm pretty sure he's going to get some more."
Denver coach Mike Malone also had high praise for Popovich.
"It speaks to the fact that he's arguably the greatest coach the NBA has ever seen," Malone said. "It speaks to the commitment that they have made to him here in San Antonio, the longevity. Pop is a tremendous coach, and the greatest accomplishment is not just the success, but also the sustained success they've had over and over again."
Read the full article here: Gregg Popovich notches NBA-record 1,128th victory with Spurs