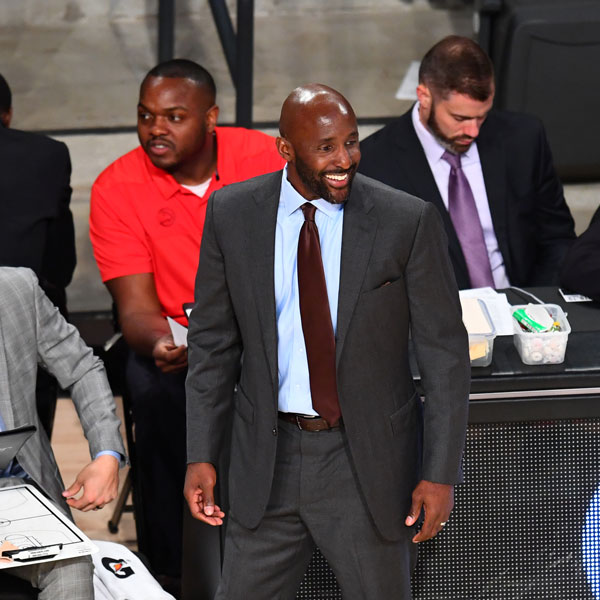 ATLANTA — Lloyd Pierce is not your typical NBA head coach. In the same summer where the Charlotte Hornets named James Borrego the first full-time Hispanic head coach in the NBA, Pierce made the move from Philadelphia to Atlanta.
He's soft-spoken but respected. He prides himself on defense but also worked with Stephen Curry during post-practice shootarounds during his early years in Golden State. He's received his first head coaching gig in the NBA, like J.B. Bickerstaff and David Fizdale before him, as a black man who's never played in the NBA before the age of 50.
Pierce is a well-read and interesting man who has just started a family and is trying to adjust to life in a new city.
"I've had a lot of good days in the city of Atlanta," Pierce said in an interview with Big Tigger during the Hawks' Fan Experience event last Saturday.
Click here to read the full story: Lloyd Pierce wants to be more than just a basketball coach for Atlanta
Source: www.peachtreehoops.com