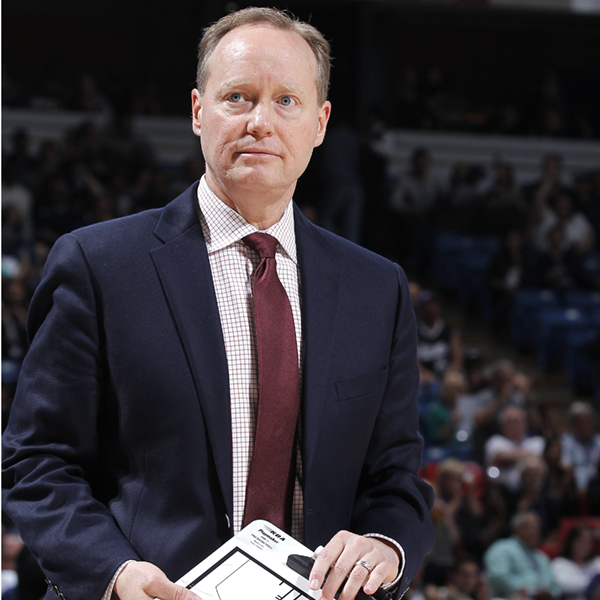 The Atlanta Hawks' Mike Budenholzer, who guided the team to the best regular season in franchise history, is the recipient of the Red Auerbach Trophy as the 2014-15 NBA Coach of the Year, the NBA announced today.
Budenholzer received 67 first-place votes and 513 total points from a panel of 130 sportswriters and broadcasters throughout the United States and Canada. The Golden State Warriors' Steve Kerr, who led the Pacific Division champions to a franchise-record and NBA-high 67 victories in his first season as an NBA coach, finished second with 56 first-place votes and 471 total points. Jason Kidd of the Milwaukee Bucks was third with one first-place vote and 57 total points. Coaches were awarded five points for each first-place vote, three points for each second-place vote and one point for each third-place vote.
Budenholzer led Atlanta to a 60-22 record in his second season, three games better than the previous team high of 57-25 set in 1986-87 and matched in 1993-94. The Hawks earned both the No. 1 playoff seed in the Eastern Conference and a division title (Southeast Division) for the first time since 1993-94 — the last season they had the NBA Coach of the Year (Lenny Wilkens). Atlanta made the playoffs for the eighth consecutive year, the longest active streak in the East.
Read the official press release here: www.nba.com