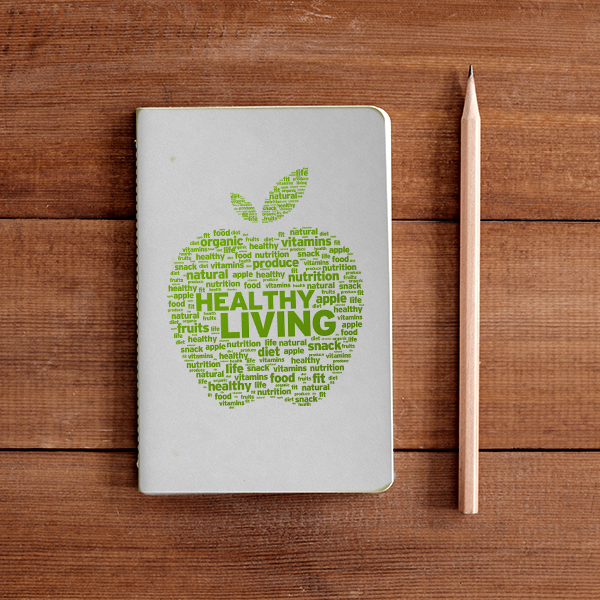 As we gear up for the start of the 2017-18 NBA season, this NBA Coaches Association health bulletin provides healthy eating and meal preparation suggestions. In coaching, to be successful one must prepare a game plan to take on each opponent. Similarly, by planning your meals and snacks in advance, coaches can achieve increased energy and ensure top performance.
As the season progresses, eating healthily will be challenging as you eat at odd hours and are often traveling. This bulletin provides suggestions to help with meal preparation and provide you with strategies to ensure healthy eating during the busy NBA season.
1. Do You Have A Game Plan? You Know You Need One!
When you are home, dedicate one day a week to prepping meals and snacks. If you are short on time, seek assistance from family or support staff to help you stock up on what you need in your car, your backpack, your office and your home. Consider ordering online in bulk quantities for products with a longer shelf life so you are not constantly running to the store for nonperishable items such as beverages, protein bars and trail mixes.
Plan a weekly or monthly meal/snack menu with your family, staff or chef to ensure you stick to a healthy meal plan. Work with your team nutritionist or chef to make sure you have everything you need for a healthy lifestyle on the plane and on-the-road BEFORE the season even starts.
Bottom Line: At the start of each week, plan your meals, and if you aren't traveling, try and prepare your meals in advance of the week.
2. Create A Meal-Packing Station At Home and In The Office
Keep grab-and-go meal options within reach and in easy to find places in your home or office. Stock an area of your fridge with pre-cut and washed fruits and veggies. You can pack individually portioned servings of hummus, guacamole, Greek yogurt and other spreads to pair with interesting veggies such as jicama, broccoli and cooked sweet potato rounds in place of crackers or bread.
Bottom Line: Have meals packed and ready to go with you to work.
3. Get Smart With Storage
Tupperware with multiple compartments makes lunch-packing easier. This helps with portion control and allows organization for all your food groups (think proteins, carbs, healthy fats, fruits & veggies). When shopping for containers to store your foods, look for products labeled BPAfree. BPA is an industrial chemical used to make polycarbonate, a hard, clear plastic, which is used in many consumer products. Several studies have proven that health risks are created due to this chemical seeping into food over time.
Use BPA-free reusable containers to organize soups, salads, or leftovers.
Invest in a good BPA-free reusable water bottle to carry with you. It's critical for coaches AND players to stay well hydrated.
Bottom Line: Purchase Tupperware containers with multiple compartments to pack lunch and make sure that these containers are BPA free.
4. Step Up Your Snack Game!
Fresh fruit may not always be an option when you want it. Instead of reaching for sugary fruit snacks, opt for freeze-dried fruit such as Brothers All Natural Fruit Crisps or unsweetened dried fruit. Make fruit fun, crunchy and healthy with interesting flavors such as pear and apple cinnamon. Mix with nuts, seeds or cereals for a fast and easy trail mix.
When a trail mix is blended using a source of plant-based protein such as pumpkin seeds, sunflower seeds or dry roasted edamame, it stabilizes your blood sugar and keeps you feeling fuller for a longer period of time. In addition, trail mixes can provide heart healthy fats that are good for your body.
Boost protein and cut carbs by experimenting with jerky from a variety of different sources (Simply Snackin, Field Trip and Sunburst Trout Jerky are favorites) and flavor profiles. Try turkey, salmon, trout, grass-fed beef and venison jerky in flavors such as black bean and mango, teriyaki, sesame, apple and more.
Bottom Line: For snacks, try using unsweetened freeze dried fruits and jerkies.
5. Ditch the Fruit Juice Eat Whole, Real Fruit
Try to kick the juice habit this season. Opt for fresh fruit, preferably with the skin or peel on (when applicable) to get your sugar fix, rather than fruit juices or dried fruit with added sugars. Eating a whole piece of fruit instead of drinking juice will provide beneficial nutrition, dietary fiber, satiety and prevent spikes in your blood sugar.
Take a closer look at your favorite juice. Just because your green juice contains kale and spinach does not mean it's a healthy choice. For example, one bottle of Naked Boosted Green Machine, contains 270 calories and 53 grams of sugar. When ordering a juice, use a 3:1 vegetable to fruit ratio to create your own juice combo, rather than choosing a preselected juice from the menu. Select lower-sugar fruits, such as apples, for sweetness and add citrus, such as lemon, grapefruit and lime.
Bottom Line: Switch from drinking fruit juices to eating fresh fruit and avoid sugary drinks.
6. Balance Your Nutrients & Forget Fried Foods
In order to properly fuel your body, it is important to eat a balance of carbohydrates, protein and healthy fats. Avoid fast food and fried foods both pre-and post-game. Opt for something light that will not upset your stomach and will energize you throughout the entire game, including the 4th quarter stretch. Opt for a healthy meal pre-and post-game such as:
• Grilled Salmon, Butternut or Acorn Squash and Broccolini Roasted in Olive or Coconut Oil
• Roasted Chicken, Quinoa or Forbidden (Black) Rice, Steamed Carrots & Peas
Bottom Line: For pre-game meals, consider a grilled protein such as salmon or other fish or chicken with a side of veggies or quinoa/forbidden (black) rice.
7. Track Your Diet: Keep A Food Journal
Tracking your diet, even for just 24 hours, helps to determine your caloric intake, variety and balance of foods and nutrients, as well as create healthy habits and eating patterns. This also assists in your nutrient timing, as you may be more likely to remember to eat more often when tracking. There are many technology based apps available on your phone to keep a food journal such as My Fitness Pal, Lifesum or even simply in your Notes.
Bottom Line: Try tracking your diet – even on an app – it will help you manage your caloric intake.
8. Meet With Your Team Nutritionist or Schedule A Consultation with Stacy Goldberg, Official Health & Wellness/Nutrition Consultant, NBA Coaches Association
Right now is an opportune time to take a look at your own nutritional needs and not just your players! Focus on yourself before the season even starts by working with a professional to assist you in meeting your nutrition goals. Start with just one or two nutrition goals for yourself that will be sustainable, realistic and achievable.
Bottom Line: Before the season starts, try and set nutritional goals and start planning meals.
Conclusion:
With the 2017-18 NBA season around the corner, now is the time to prepare for both on and off the court success. Before the season gets underway, take this opportunity to create a game plan for healthy eating. If you put in the time now and get in the habit of meal planning, you will have more energy and feel stronger as the season goes on.