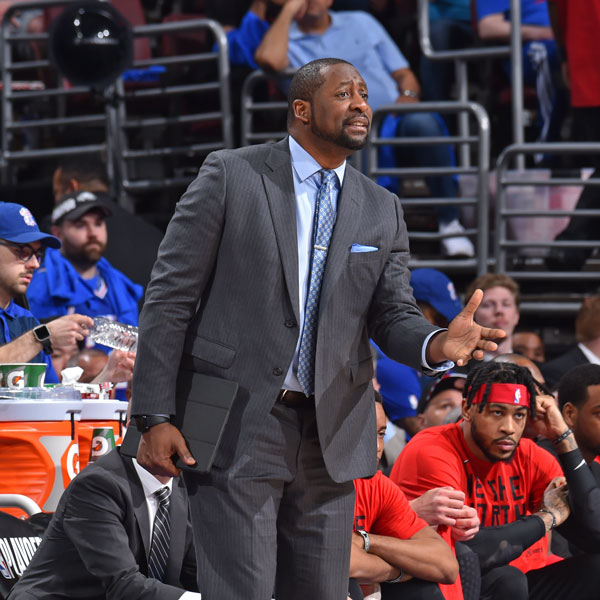 TORONTO — A week before they won the 2019 NBA championship, a couple of Toronto Raptors assistant coaches discussed the physical and mental toughness it takes to compete with the Golden State Warriors. Stephen Curry and Klay Thompson bend defenses with the mere threat of their shooting, and they tire out opponents with their movement away from the ball. Against any elite offensive team, you must be disciplined and dialed-in. The Warriors are particularly challenging because they test your will. Beating them requires being unfazed by deep, difficult shots going in. They will go on runs; it is your job to limit and withstand them.
"You can play the perfect defense, and they're going to come off these screens and pindowns and they're going to bury a couple of shots," Toronto assistant coach Adrian Griffin told CBS Sports. "You can do everything right and they're still going to score. You just have to have the fortitude to come back the next trip down and say, 'OK, I'm going to lock in, I'm going to get back into his body, I'm going to keep contesting. And I'm going to keep coming and I'm going to keep coming.' And I think that's the approach that our team has taken."
To win big in the NBA, the assistant coaches agreed, resilience is non-negotiable. The schedule is unforgiving, and it pushes you the same way Golden State does. When things go wrong, players must focus on the next play, the next game. Coaches have to believe their team is an adjustment or two away from getting back on track. In a way, then, it is fitting that the Raptors didn't close out the Warriors at Scotiabank Arena in Game 5, instead clinching their NBA title in the last game that will ever be played at Oracle Arena, a tense 114-110 victory on Thursday. It is also fitting that Kawhi Leonard didn't dominate and they won anyway, with Kyle Lowry, Fred VanVleet, Pascal Siakam and Serge Ibaka shining especially bright.
Click here to read the full article: NBA champion Raptors' resolve personified by assistant coach Adrian Griffin
Source: www.cbssports.com