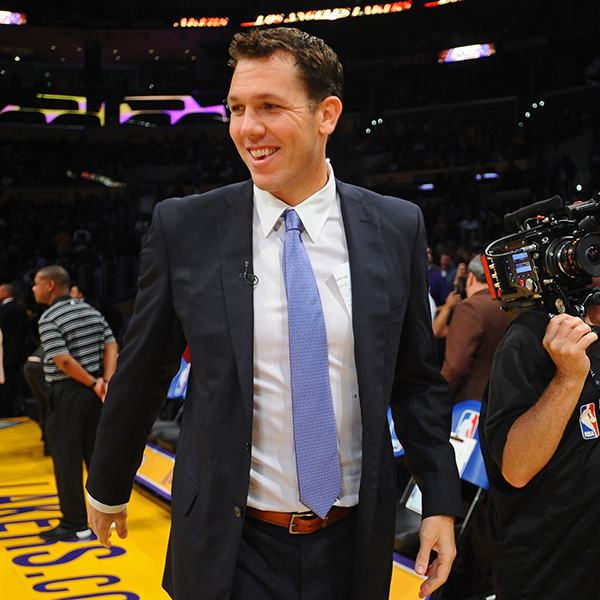 Ask Luke Walton to cite something he's been pleased with early in the season, and you might be surprised where he goes. He doesn't point to Nick Young's resurgence, Julius Randle's emergence or Timofey Mozgov's effective play. Not right away, anyway. No, the Lakers' coach recalls Brandon Ingram's final three minutes in Los Angeles' win over Atlanta last week — minutes the rookie forward watched from the bench. Up three late in the fourth, Walton pulled Ingram for Young. When Young canned a game-clinching three-pointer minutes later, Walton smiled watching Ingram leap off the bench and holler at his teammate.
"When I took him out, you could see it in his face, he wanted to be out there," Walton told The Vertical. "But he was right there, cheering for Nick. I think it's good. Supporting your teammates late in games gives you perspective for what it's like to be out there on the court."
When Walton accepted the Lakers' job last summer, he was under no illusions: L.A. was coming off a 17-win season and had not cracked 30 wins since 2013 — the last year Walton played in the NBA. Player development was critical, even if it came at the expense of winning games.
via The Vertical
To read the full article, click here: How Luke Walton has the Lakers on the rise