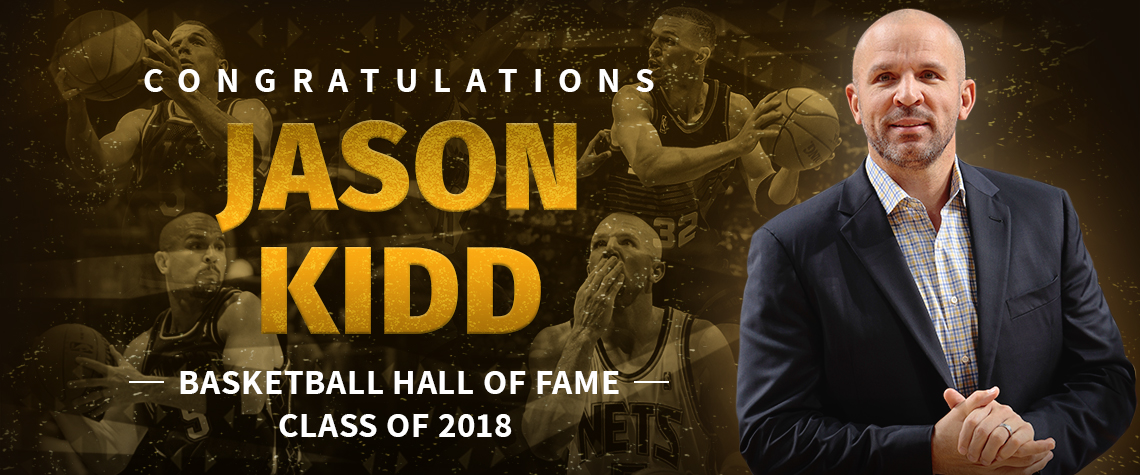 Source: Jeff Borzello, ESPN
SAN ANTONIO, Texas — Former NBA stars Jason Kidd, Steve Nash, Ray Allen and Grant Hill headline the 2018 Naismith Memorial Basketball Hall of Fame class announced Saturday.
Other inductees include longtime college basketball coach Lefty Driesell, women's basketball standouts Katie Smith and Tina Thompson, and four-time NBA All-Star Maurice Cheeks.
Kidd, a 10-time NBA All-Star and six-time All-NBA selection, is considered one of the best passers in NBA history. He finished his career second all-time in assists and steals and third all-time in triple-doubles. The 6-foot-4 point guard played for five different franchises and won a title with the Dallas Mavericks in 2011. He led the league in assists five times in his 19-year career and won two gold medals with the United States.
"It's just very humbling, surreal, to have this opportunity to play a game that you love and to be honored with this class," Kidd said. "I would like to thank the Hall of Fame for doing this. And again, this being a team sport, it's about my teammates and coaches, so hopefully I'm representing them well here today."
To continue reading, click here: Jason Kidd, Steve Nash, Ray Allen, Grant Hill headline HOF class