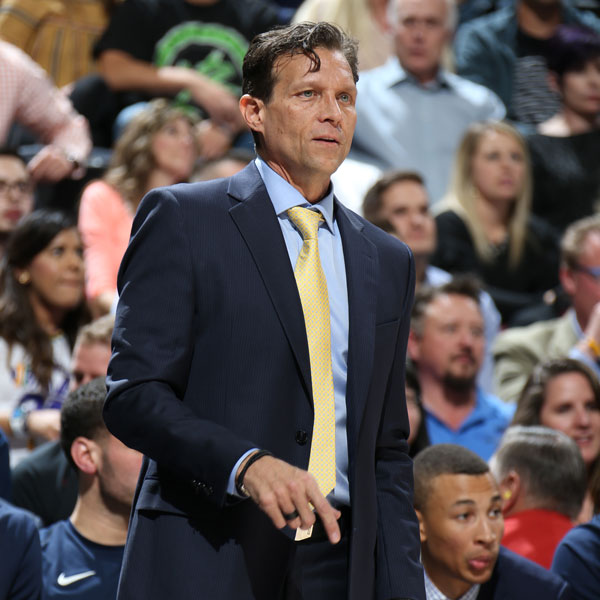 The video room has gotten a reputation as the NBA head coach's version of central casting.
Eric Spoelstra, head coach of the Miami Heat, started in the Heat's video room, after he was hired as a video intern thanks to a favor from a family friend. Later, David Fizdale would have the same position in Miami before working his way up to become head coach of the Memphis Grizzlies and now the New York Knicks. Hornets coach James Borrego was the video coordinator for the San Antonio Spurs, as was current Bucks and former Hawks coach Mike Budenholzer. Nuggets coach Mike Malone and Orlando coach Steve Clifford both spent time in the Knicks video room.
Besides having a long NBA career, there may not be a more common resume item than video coordinator for NBA coaches and executives. And getting to an NBA career is, well, an impossible task for many.
Click here to read the full story: Jazz coach Quin Snyder's new initiative puts team's entry-level staff on a path to potential NBA coaching jobs
Source: www.sltrib.com