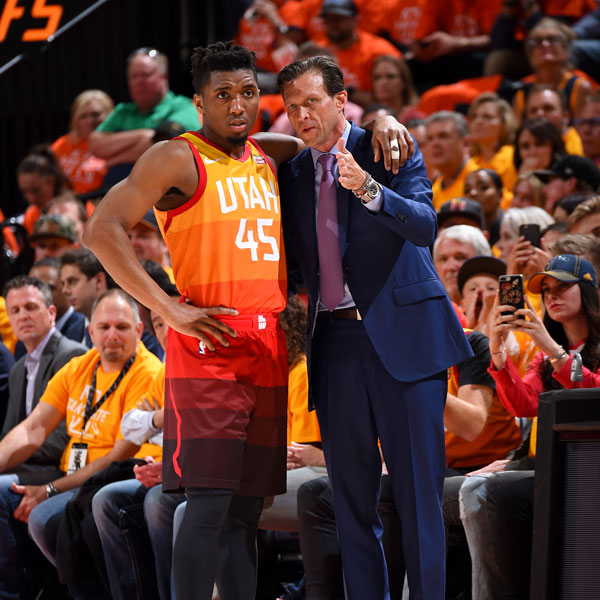 SALT LAKE CITY — While the Jazz had little turnover since last year among their players, with 12 of their top 13 scorers back, they did lose their top assistant coach, Igor Kosokov, who was hired to be the head coach for the Phoenix Suns.
Head coach Quin Snyder said he's happy for Kosokov, who he had talked to as recently as Monday morning, saying, "we wish him well — he's going to be terrific." Snyder also talked at length during Monday's media day news conference about his coaching staff, with two new additions, and what he expects from his assistants.
The coach who has taken Kosokov's place is another international coach, Fotis Katsikaris from Greece, who has been a head coach in Europe for several years and coached the Greek National team from 2014-16.
Click here to read the full article: Quin Snyder likes the humility of new coach as well as all of his assistants
Source: www.deseretnews.com