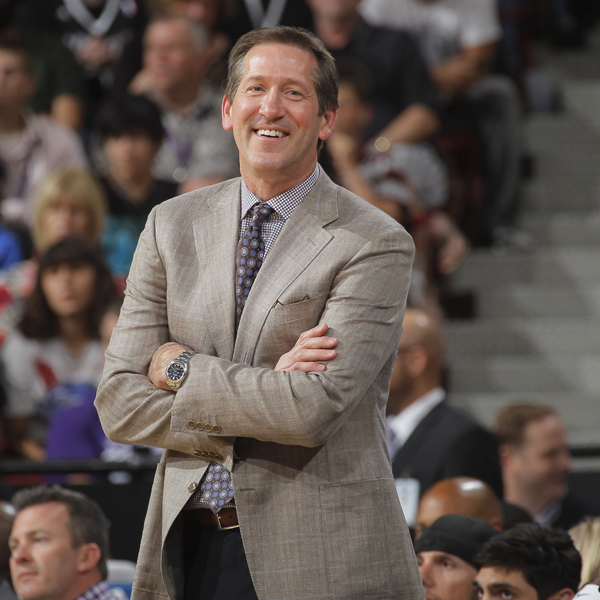 "Hate" is a strong word. I use it sparingly and am intentional when I do.
I hate sports clichés. In my humble opinion, most are irrelevant and superfluous.
Here are several commonly heard sports clichés that substantiate my claim:
"It's a game of inches." Translation: Maybe, but you probably just have better players.
"That was a gutsy play." Translation: You got lucky. Very lucky.
"Both teams played hard." Translation: The perfect way to dodge an irrelevant question.
Yet, as much as it pains me to do so, in the case of Phoenix Suns Head Coach Jeff Hornacek, I can't help but use one.
"Basketball is 10 percent physical and 90 percent mental."
It's perfect.
There's really no better personification of that statement than the season the Suns are having. Based on preconceived notions of the team prior to the start of the year, it's becoming increasingly clear that they are one of the more impressive teams in the NBA — most recently evidenced by a huge win against the Rockets in Houston on the second night of a back-to-back road trip.
Yes, they have a solid core of young players. Yes, they are performing on the court.
But none of this could've happened without belief — and Hornacek has no shortage of it.
From the time he was hired as head coach, Hornacek was just as eager to allocate respect as his presence commanded it. He said many times that he doesn't see a reason why the Suns couldn't be successful.
More importantly, he has never wavered in that belief. He continues to treat his players with veneration and the feeling has always been mutual.
In short, he demands excellence.
From a sports psychology perspective, Hornacek has undoubtedly utilized the essential building-blocks of the trade to encourage and motivate his team.
Setting Goals — Short-term and long-term with defined steps on how to get there.
"The goal is to win and to get better. Don't accept that we lose a game. If we lose a game, okay, we might've had a bad night; let's pop back the next day and really go after the next one. It'll be a process, but one that we can all grow with." – Jeff Hornacek, May 2013
Regulation — Calmness and confidence in one's abilities.
"His demeanor has been what I really like about him. A lot of guys feel like they have to be so intense to get the most out of guys. That's just not the case…He doesn't force or put too much pressure to do something. He tells you what he wants you to do and then he expects you to go out there and do it. I really like that about him. He's a direct coach." – Archie Goodwin on Jeff Hornacek, November 2013
Imagery — Thinking you'll be successful. Picturing it and applying it.
"You don't want your scoring to dictate how your defense is playing. To me, it's opposite. When you're struggling offensively, that's when you should be saying, 'okay, it might not be my night offensively, but I can get after somebody and stop someone on the other end."—Hornacek, November 2013
Self-talk — No negativity or pessimism.
"It's not always about these guys. It's about the Phoenix Suns. We put a lot of that stuff on the wall to keep it from being a 'me' mentality. Guys know that everybody will get credit when they play well together and win. That's the fine line. The second guys are worrying about what they can do and what their stats are going to be is usually when things don't go well." –Hornacek, November 2013
These techniques have worked wonders in the Suns' locker room.
"I think a lot of guys, if you're too cool [with the players], you don't get the respect," Miles Plumlee told Suns.com recently about the impact of Jeff Hornacek's teaching. "I think that comes with him and his playing career. We really respect him and what he's accomplished. We all know he's a smart guy, a hard worker.
"We value that as a team and we're going to follow him."
All the while, Hornacek makes a conscious effort to deflect credit back to his players.
The best part?
He just calls it "coaching."
via www.nba.com by Ben York