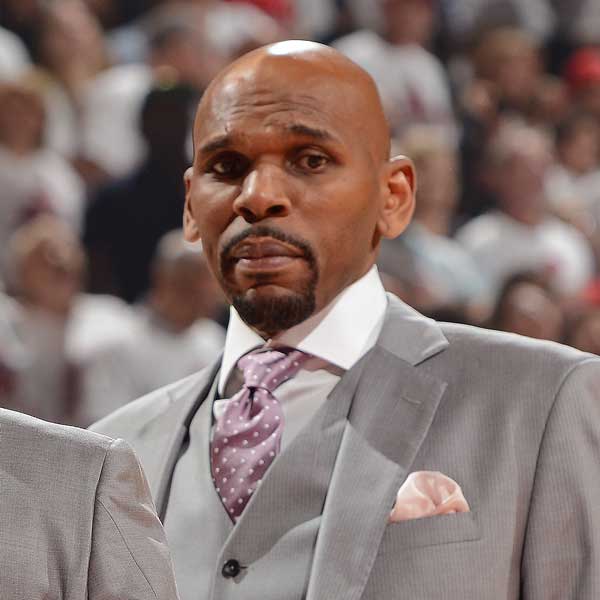 Trash talk levels are rising for Raptors 905's 2016-2017 campaign. The Toronto Raptors announced on Friday that former NBA All-Star and Raptors assistant Jerry Stackhouse had been named head coach of the team's NBA D-League affluent Raptors 905 team. Stackhouse will replace Jesse Mermuys, who was named to Luke Walton's coaching staff in Los Angeles after guiding the 905 in its inaugural season.
"I am honoured to have the opportunity and challenge to lead our D-League team," Stackhouse said. "I appreciate the confidence Masai [Ujiri] and Dan [Tolzman] have shown in me to continue the development of our younger players."
Stackhouse is a two-time All-Star and he has appeared in 75 playoff games, as well as reached the NBA Finals in 2006 with the Dallas Mavericks. He served as the coach of Toronto's summer league squad in Las Vegas this past July and spent last season as an assistant with the Raptors where he developed strong bonds with the players he was responsible for helping to develop every day.
To read the full story, click here: Excitement Underway As Stackhouse Named Head Coach For Raptors 905