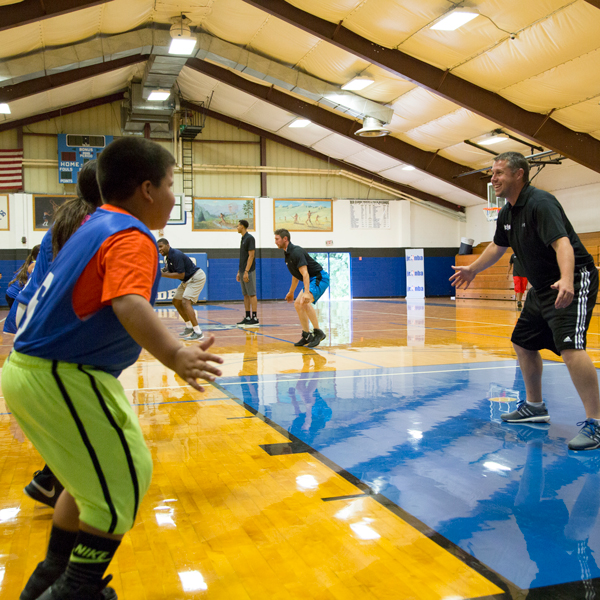 via USA Today Sports
Sacramento Kings coach Dave Joerger grew up in Minnesota, played Division II basketball in the state and coached minor league basketball in North and South Dakota.
He is familiar with the Native American population in that part of the USA, and for years he had considered how he can help children on reservations through basketball.
"As coaches we always want to help and we talk about it at our coaches' meetings about different ways help different parts of the country and world in youth basketball," Joerger said. "What if we did something (on reservations) and Jr. NBA became the tool that we could do it with."
Joerger and the Jr. NBA conducted a camp last weekend at Red Cloud Indian Schoolon the Pine Ridge Indian Reservation in Pine Ridge, S.D.
To read the full story, click here: Kings coach Dave Joerger working with kids on Native American reservation
Photos From the Jr. NBA Camp at Red Cloud Indian School on the Pine Ridge Indian Reservationin in South Dakota
[dopwgg id="50″]