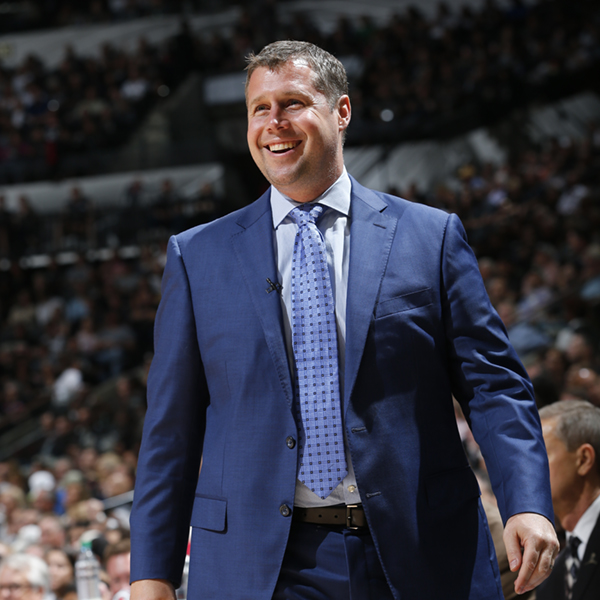 Sacramento, CA – Sacramento Kings Vice President of Basketball Operations and General Manager Vlade Divac today named Dave Joerger as the team's new head coach. Per team policy, terms of the deal were not disclosed.
I am thrilled to welcome Dave to the Sacramento Kings," said Divac. "He is a strong and passionate leader with a proven track record of producing results. Dave shares our focus on creating a long-term culture of winning and I look forward to a bright future ahead for the Kings with his leadership on the court."
Joerger joins the Kings after spending the previous three years as head coach of the Memphis Grizzlies, where he accrued a 147-99 regular season mark (.598) and guided the franchise to postseason berths in each of his seasons at the helm. Following three straight 50-win campaigns for the first time in club history (2012-13 thru 2014-15), two under Joerger, Memphis again qualified for the playoffs even after injuries forced the team to dress a league-record 28 players last season. Until then, no NBA team had reached the playoffs utilizing 24 or more athletes on its roster in a single season.
Read the full article via: www.nba.com/kings