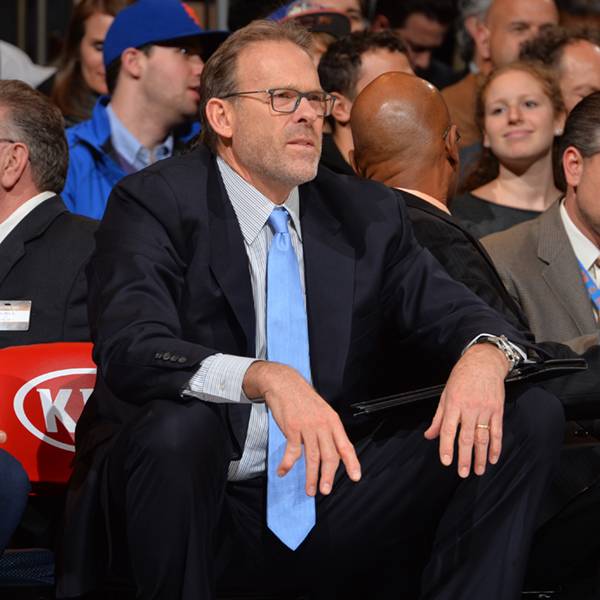 One of the reasons the Knicks brought Kurt Rambis into town last season was to mentor first-year head coach Derek Fisher. New York wanted someone with head-coaching experience to share the bench with Fish, and Rambis' history with Phil Jackson obviously played a role.
Now, the second-year Knicks assistant has a new assignment, according to ESPN's Ian Begley:
According to league sources with knowledge of the situation, the plan right now is for associate head coach Kurt Rambis to work closely and extensively with Porzingis in his first season in the NBA.
It makes sense that, of all of the coaches on Derek Fisher's staff, Rambis would be the one to work intimately with Porzingis.
Rambis, 6-foot-8, played 14 seasons as a power forward in the NBA, winning four titles with the Los Angeles Lakers. More than any other member of the staff, Rambis can relate to what the 7-3 Porzingis will see on a nightly basis in the NBA.
Rambis also knows the Knicks' triangle offense well.
The Knicks selected Porzingis fourth in this past June's draft. Rambis was an important piece on the Showtime Lakers of the 1980s as a physical big who could start or come off the bench.
Physicality is important here. The Zinger, though slender and able to be pushed around, has actually shown a desire to be ultraphysical, especially during Las Vegas Summer League, when he was trying to screen and body everything that moved.
Physicality isn't just about desire. Knowing how to use it is key. And Rambis can be someone to help add actual skill to that willingness.