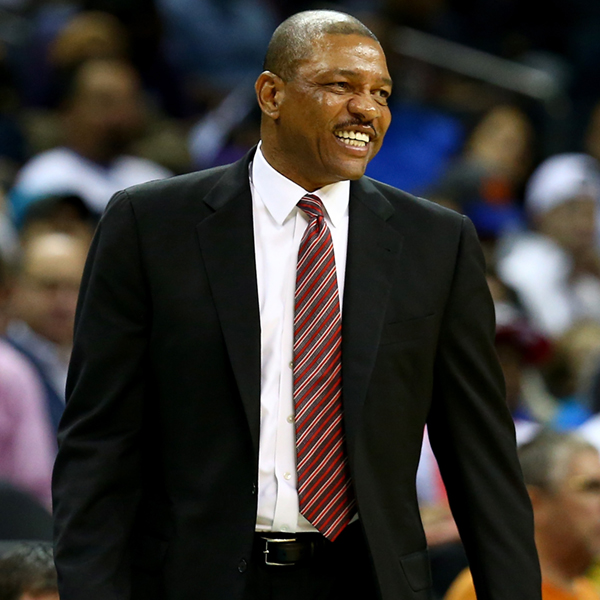 PLAYA VISTA, Calif. – Doc Rivers has been named the 2014 Coach of the Year by the L.A. Sports Council.
Rivers was selected for guiding the Clippers to a franchise-record 57 regular season wins while navigating the team late in the year through a well-documented ownership controversy.
The Clippers still made it to the Western Conference semifinals last year for the third time in the last three seasons. Rivers was given the honor primarily for being "a stabilizing presence" during the playoff run, particularly against the Warriors in the Clippers' opening round win.
Read the full article here: www.nba.com/clippers