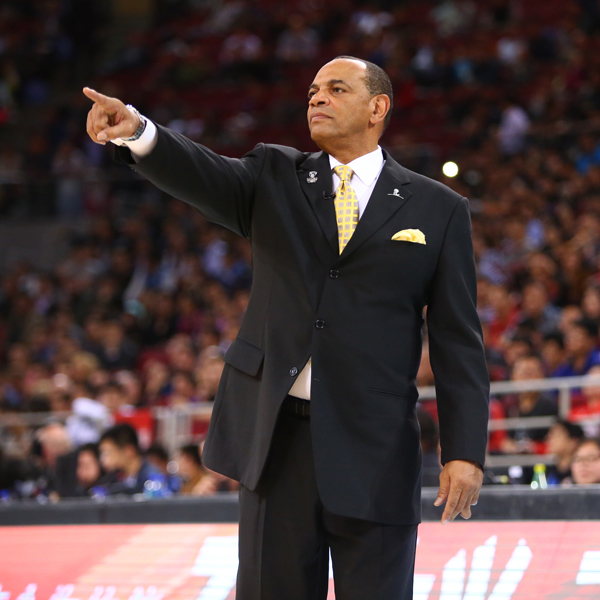 EAST RUTHERFORD, N.J. — When the end was near, when Lionel Hollins could no longer continue a decades-long tradition of talking basketball with Jack Ramsay, he still made calls to him, the old coach in South Florida. A friend of Ramsay's would answer and ask Hollins to record a message.
In the last one, a day or two before Ramsay died in April at age 89 after a long struggle with cancer, Hollins got right to the point.
"I love you," he said. "You were a father figure for me, much more than a coach."
With the N.B.A. regular season upon us, let us note that Derek Fisher, the Knicks' new coach, isn't the only one in town extending a legacy, from Red Holzman to Phil Jackson to him. In Brooklyn, where Hollins has replaced Jason Kidd, he brings a vintage stamp, too, as a disciple of Ramsay, or Dr. Jack, a Hall of Famer who coached in the N.B.A. for 21 years.
As a starter on Ramsay's championship Portland Trail Blazers in 1977, Hollins — like Fisher, a southpaw — led a group of swift guards. Bill Walton triggered fast breaks with textbook outlet passes. Maurice Lucas provided the muscle. Ramsay's Blazers were the old (1970s) Knicks of the Great Northwest, another quintessential unit working, it seemed, telepathically.
"We had very skilled players who understood how to pass, when to pass and who were willing to pass," said Hollins, 61, whose Nets will open the season Wednesday night in Boston. "Jack Ramsay was just a great orchestrator, and I think our team for him was the perfect storm, the perfect team."
One championship is no dynasty. Nor, for that matter, is two, the number of titles Holzman's Knicks won with Willis Reed, Walt Frazier and the others whose jerseys hang in the Madison Square Garden rafters as reminders that none have been claimed since. But as Hollins said of those Blazers: "The I.Q. was incredible and the couple of years we were all together it was a beautiful thing to be part of. Learning the nuances, the details, that's what Jack harped on."
Read the full article via: Legacy Shaped in Northwest Takes Hold in Brooklyn