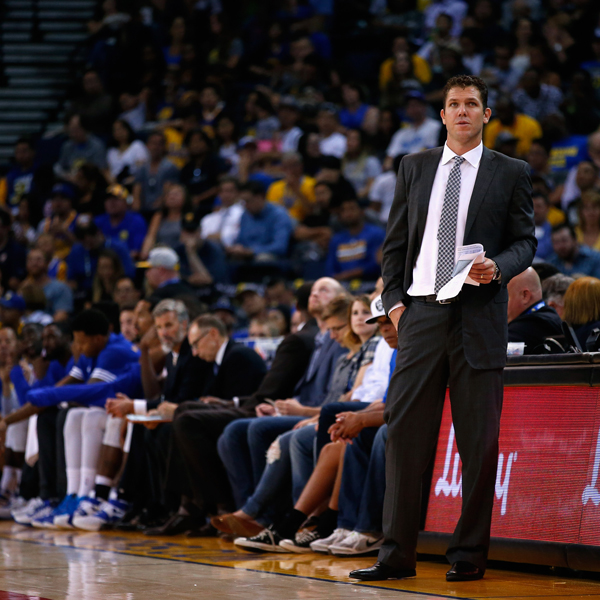 via The Sacramento Bee
The man directing the best team in the NBA looks young enough to suit up for the squad.
Luke Walton, 35, retired from the NBA in 2013 and is in just his second season as an assistant coach. And when Golden State coach Steve Kerr announced he was taking a leave of absence to recover from back surgery, it was Walton tabbed to serve as interim head coach.
The job seems simple enough. The Warriors are the defending NBA champions, so just don't mess it up. Walton hasn't done that. The Warriors are off to a 10-0 start and Stephen Curry is on a record-setting pace with his outside shooting.
Walton couldn't have fallen into a better situation for his first head coaching job, even if it is an interim position.