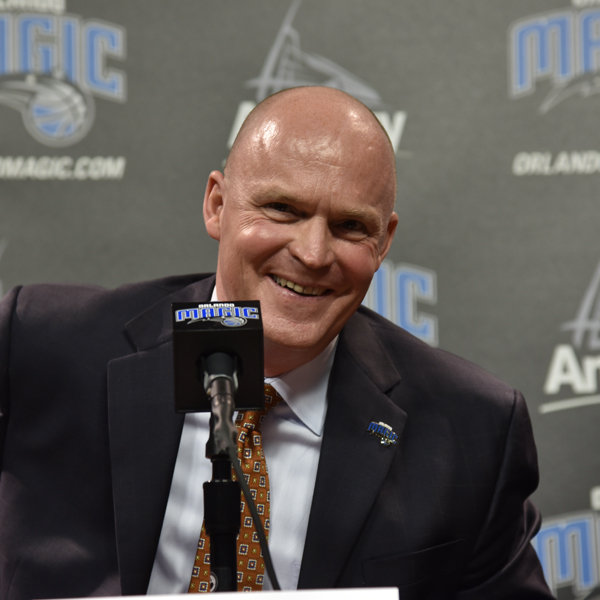 The next chapter in Orlando Magic basketball will be led by one of its most familiar faces.
General manager Rob Hennigan introduced former player Scott Skiles as the franchise's 12th coach Friday, beginning what they hope will be the turning point in their latest rebuilding project.
"We found the right guy."
– Magic GM Rob Hennigan on hiring Scott Skiles
The 51-year-old Skiles was a member of the Magic's inaugural team in 1989-90 and played point guard for a total of five seasons in Orlando as part of his 10-year playing career.
He replaces Jacque Vaughn, who was fired in February. After success in stops in Phoenix, Chicago and Milwaukee, the 13-year veteran NBA coach owns a 443-433 overall coaching record. His best season came with the Suns in 2000-01 when they went 51-31.
But Skiles said he doesn't want to take too much credit for the successes he's had to this point.
Read the full article via: http://on.nba.com/1I2yw56