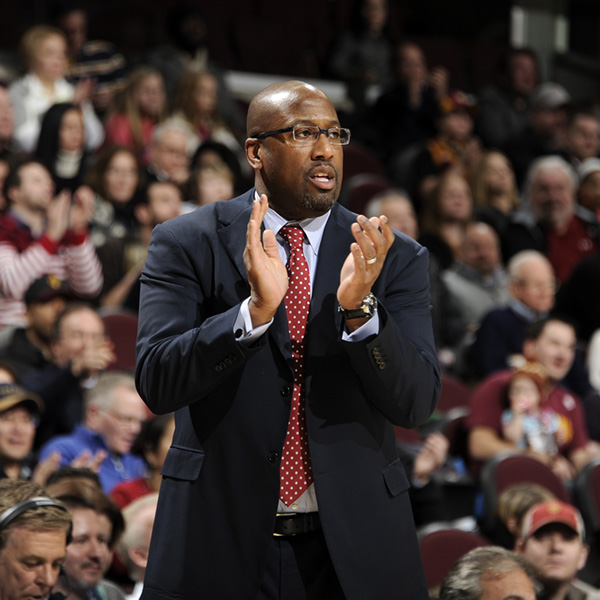 In early July, Mike Brown was hired as Kerr's top assistant, replacing Luke Walton — now head coach of the Lakers — on a staff tasked with a singular objective: Meld the most heralded group of players in NBA history.
The former NBA Coach of the Year has worked with LeBron James, Kobe Bryant, Shaquille O'Neal and Dwight Howard. Perhaps more important to Golden State, after last season's historic Finals collapse, is Brown's experience taking the proverbial heat.
He is not just an an insurance option should Kerr, who was out 43 games last season with complications from back surgery, miss any more time. He is a reminder that unexpected endings can lead to new beginnings.
"With what happened last year, it's very important to have someone available who has shown that he can be successful in big games and big situations," said Danny Ferry, the Cavaliers' general manager for Brown's first stint in Cleveland (2005-10). "For the Warriors, it was a great hire."
Said Brown: "It came together better than I could've imagined."
To read the full feature, click here: Mike Brown survives harrowing offseason fire, relishes fresh start with Warriors