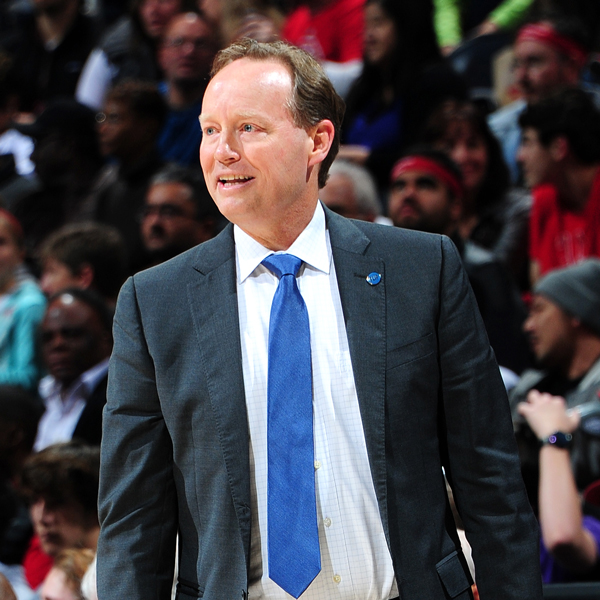 Atlanta Hawks President of Basketball Operations/Head Coach Mike Budenholzer announced today plans to partner with the Atlanta Community Food Bank and launch an Assists for Hunger Program during the 2016-17 season. Budenholzer has pledged to donate $15 for every assist the Hawks record during the regular season this season with a final minimum contribution of at least $25,000.
During his three years as head coach of the Hawks, Budenholzer's team has averaged 25.4 assists per game, the second-highest average in the league during that period. The Hawks have led the Eastern Conference in assists during each of those seasons.
In Georgia currently, nearly 19% of Georgia's population is food insecure, meaning they do not have the financial resources to access enough nutritious food to live a healthy life. That figure includes more than one in every four Georgia children and one in every 10 seniors.
"As I learned more about the important work that the Food Bank was doing and how dire the need was in our state, I became moved to act. I believe each of us can make a difference and can help to eradicate hunger right where we live," Budenholzer said. "Playing unselfish basketball is a core component of our basketball culture and high assist totals are a great indicator that we are playing the right way. With the Assists for Hunger program, they will take on an even more significant meaning this season."
Read more here: Mike Budenholzer Partners With Atlanta Community Food Bank To Launch Assists For Hunger Program