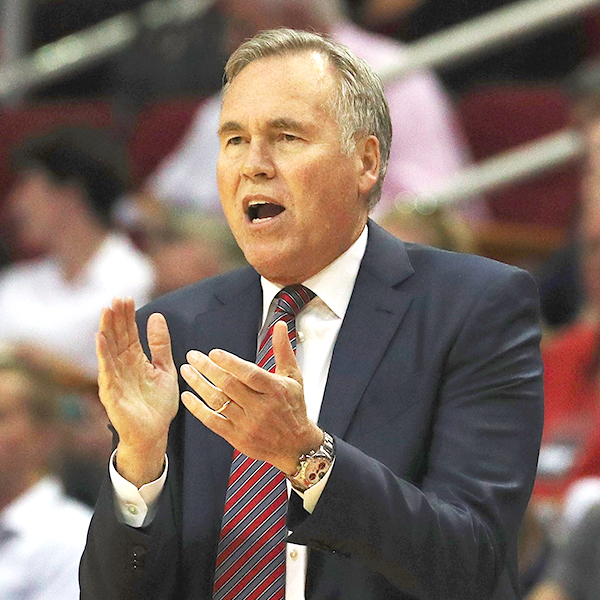 Los Angeles (AFP) – Head coach Mike D'Antoni recorded his 500th career win as the Houston Rockets rallied from a first quarter deficit to defeat the Chicago Bulls 115-94.
James Harden tallied 19 points and 11 assists as the Rockets were able to avoid their first three-game losing streak of the season with Friday's victory in front of a crowd of 21,900 at United Center.
D'Antoni was pleased that the milestone win came on a night like this. He joins Gregg Popovich, Doc Rivers, Rick Carlisle and Nate McMillan as the only active coaches with 500 wins.
"I've been around for a long time," said D'Antoni. "I've had some good teams, and this is one of my best. Tonight, we started out slow in that first quarter, but we found a way to turn it around. We play better offensively when we play some defense."
Read more here: Rockets' D'Antoni gets 500th coaching win
via Yahoo Sports