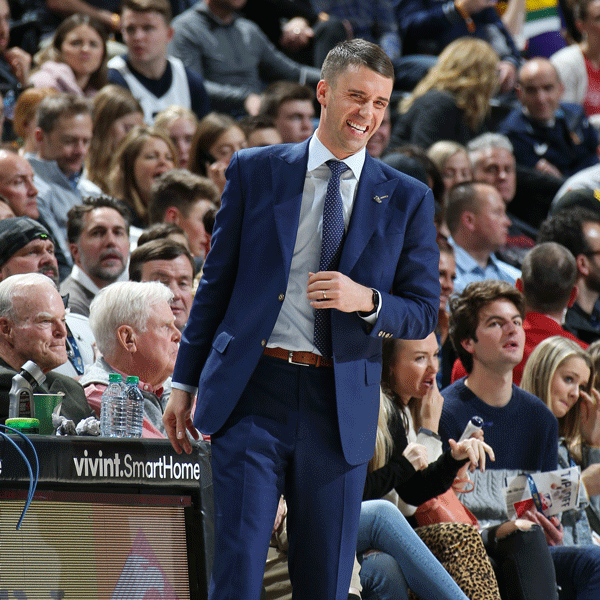 The newly minted head coach of the Minnesota Timberwolves wears a Fitbit on his left wrist to track his exercise and a Whoop band on his right wrist to monitor his sleep. While overseeing a late-January shoot-around, the longtime sneaker-head rocked Air Jordan 11s but expressed a preference for the Jordan 3s, first released in 1988, when he was still a toddler.
To prepare for upcoming opponents, he watches footage from three of their previous games and digs into advanced stats and tendency data to craft his game plans. During games, he proactively calls plays and chirps at referees, and he spends timeouts eyeing reports of his team's best and worst sets, charted diligently on an iPad by an assistant. He says his personal coaching philosophy is centered on confidence-building through "positivity, energy and positive reinforcement," and his team comes together, after wins and losses, for what all-star center Karl-Anthony Towns calls "family time."
Meet Ryan Saunders, 32, the NBA's first millennial head coach.
Click here to read the full article: Meet Ryan Saunders, 32, the NBA's first millennial head coach
Source: www.washingtonpost.com