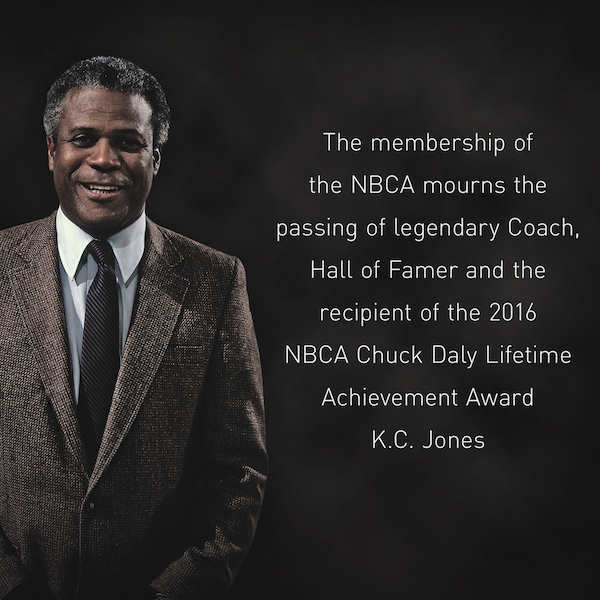 NEW YORK, December 27, 2020 – The membership of the National Basketball Coaches Association mourns the passing of legendary Coach and Hall of Famer K.C. Jones. Over a remarkable career, K.C. Jones won 8 NBA Championships as a player, 2 as an NBA Head Coach and 2 as an NBA Assistant Coach. Jones also won 2 NCAA Championships, an Olympic Gold Medal and was the recipient of the 2016 NBCA Chuck Daly Lifetime Achievement Award.
National Basketball Coaches Association President Rick Carlisle released the following statement:
"K.C. Jones was my first coach in the NBA. He was a man of few words, an understated leader with a style that worked exceptionally well with the Celtics. K.C. was also incredibly kind and decent. With those qualities, he earned the respect and loyalty of the players on the 1984 and 1986 Celtics championship teams. But it was his decency and niceness that I will remember and miss most."
Our thoughts and prayers go out to the entire Jones family and the Celtics organization during this very difficult time.
# # #